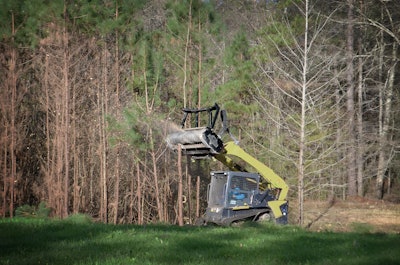 Diamond Mowers has introduced the new 72-inch Skid Steer Drum Mulcher that can continuously cut through trees and brush up to 9 inches in diameter.
The attachment is made for high-flow skid steers and compact track loaders of 32 to 45 gallons per minute. Its 41 hardened steel teeth are designed for small to large mulching and brush management.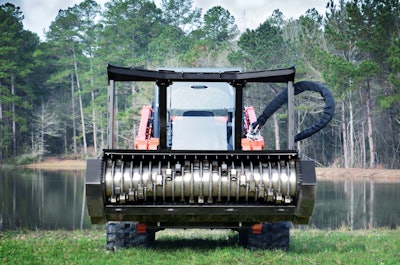 Features on the mulcher include a two-speed variable displacement piston motor and anti-wrap plates to prevent material from wrapping around the drum. A depth control ring lets the operator control the cut depth. The shell has a replaceable liner to enable longer life.
The attachment's depth is about the size of a loader bucket for easy operation and better visibility, the company says.
The company says it will custom tune the drum at its factory to the carrier machine. The device will be distributed through Diamond's dealer network.
To watch a video of the muncher in action, see below: