There's really no better way to frame this series of events than a comment accompanying one of the YouTube videos that captured it all: "Is there any need to wonder why rental companies charge so much?"
According to the description of the videos, posted by TeamGorilla18, this crew rented a Cat D5K dozer that became stuck in some pretty wet and sloppy terrain. To get the dozer out, they decided to rent another machine, this time bringing in a Cat 320E.
But then that machine got stuck too. And at the risk getting their local Cat dealer's entire stock of rental inventory stuck in this mess, they decided to rent yet another excavator get the 320 out.
A 323F was sent in for this rescue and with a few well-placed pallets, the 320E is eventually freed.
But, oh yeah! The D5K is still stuck. Like, really, really stuck. Take a look: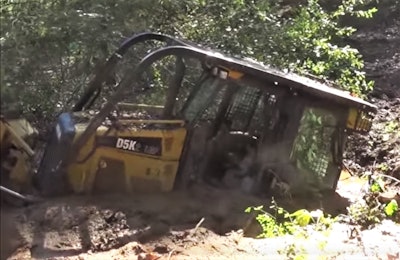 Fortunately, as shown in the second video below, the dozer rescue operation went a bit easier. Check out both videos below.