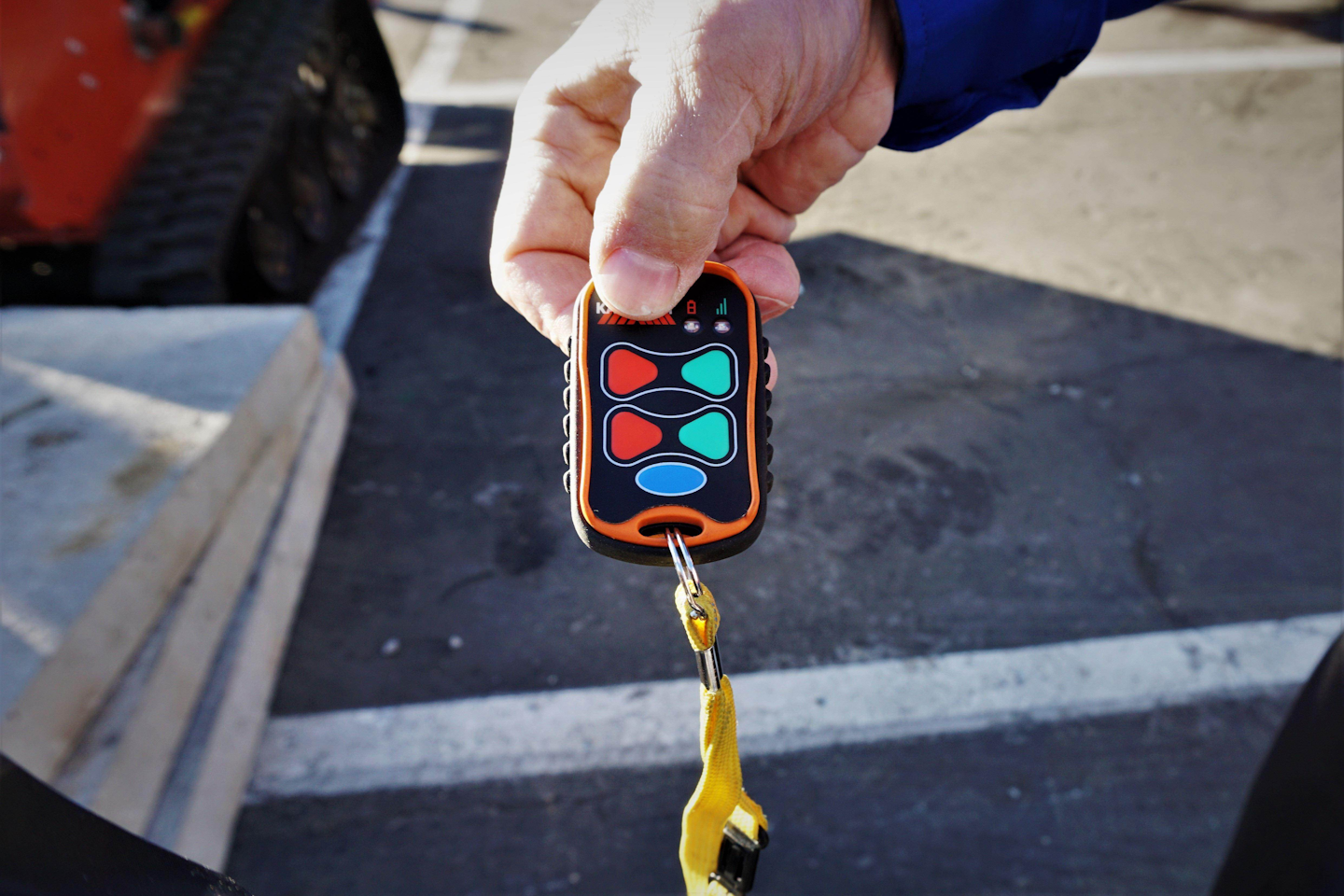 Vacuworx used World of Concrete to introduce a new wireless remote option on two of the company's vacuum system attachments, the SL 2 and CM 3.
The wireless remote eliminates the need to route hoses and a controller to the cab of the host machine. Vacuworx says this gives these systems a greater range of motion and eases the attachment connection to machines such as backhoes, forklifts and cranes.
Using the wireless remote, connecting these attachments to the host machine is simply a matter of attaching the mounting plate (or using the clevis hook connection) and then connecting three hydraulic hoses to the host machine. Any button on the remote will activate the transmitter and receiver on the host equipment.
Randy Hayes with Vacuworx explains the palm-sized remote: "When you want to pick up, you press the green button, when you want to release, press the blue button and touch the red button. It's a simple operation, especially when you compare it to stringing the hoses, this just allows you to use it on any machine."
The SL2 Subcompact system has an all-aluminum construction and allows any skid steer to lift up to 2,700 pounds. The CM 3 has an all-steel construction and can lift up to 6,600 pounds with either single or double pad configurations.