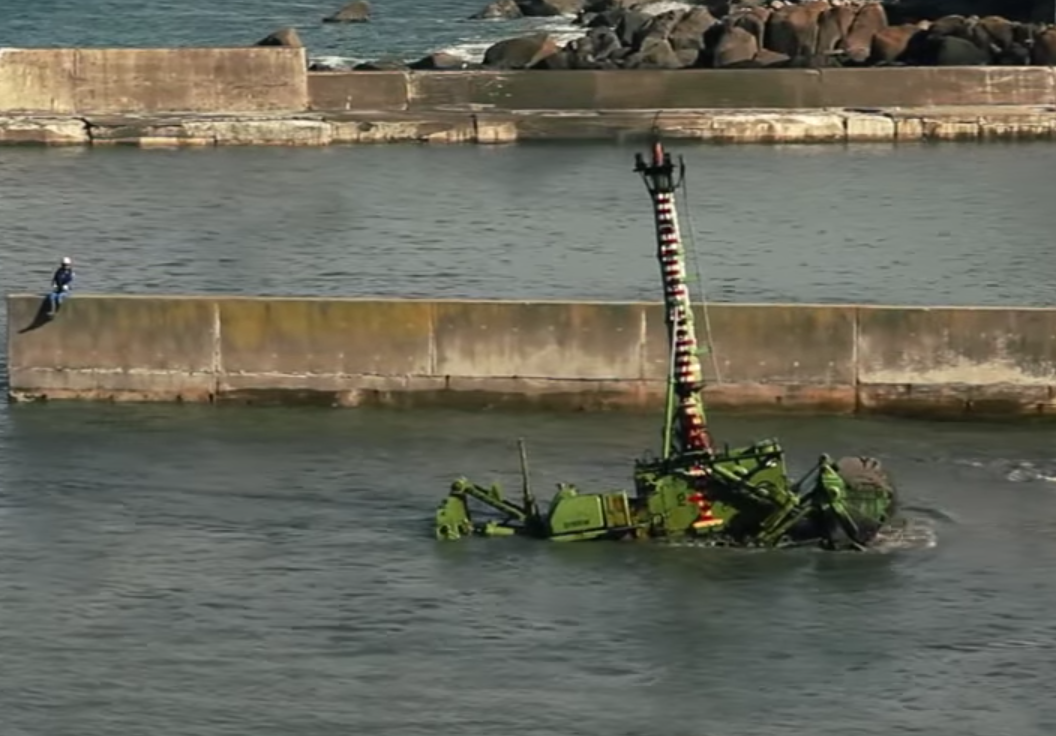 Common in many areas are amphibious excavators, machines able to continue working while treading shallow waters. But those machines are built to float. Komatsu's amphibious D155W bulldozer on the other hand, is more like a submarine with a bucket, meant to work while fully submerged, save for its snorkel-like smokestack.
In the video below you can watch two D155Ws working to restore a harbor in the Iwate prefecture damaged in the 2011 Great East Japan earthquake. According to Komatsu, these machines were actually discontinued in 1993 but were brought back into service by the company to assist in the reconstruction effort.
The machines, operated by remote control, are capable of working up to 23 feet underwater thanks to a watertight compartment housing the engine. Its snorkel-like high stack pulls in air and expels engine exhaust.
Only 36 of these dozers were ever produced between 1971 and 1993. The five remaining are all owned by Komatsu.