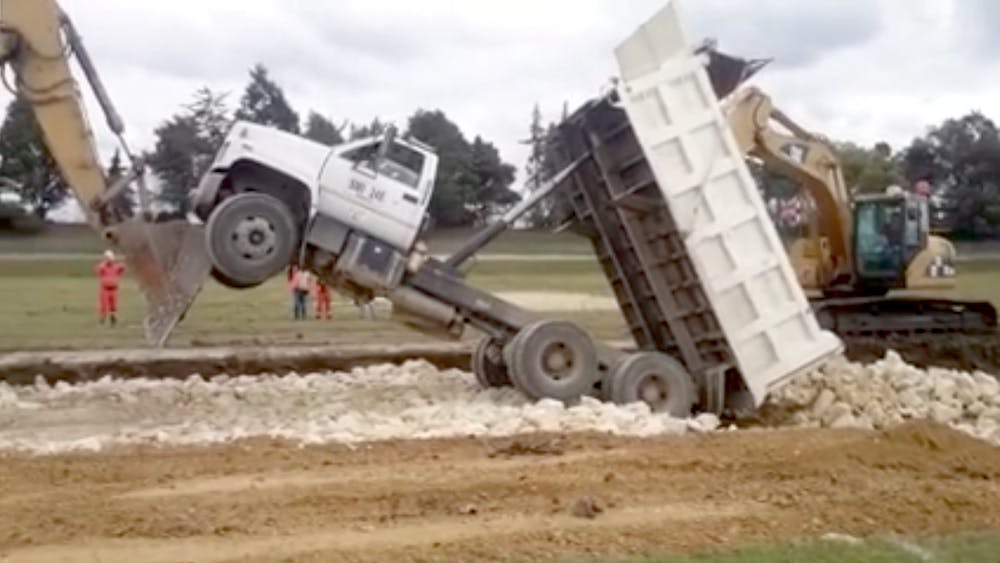 Looks like someone forgot to open their tailgate…
Thankfully, there were two excavator operators who had some time on their hands and could dig this guy out of the situation. But probably not out of his embarrassment.
If you have any trouble playing here, you can view this video on Facebook.