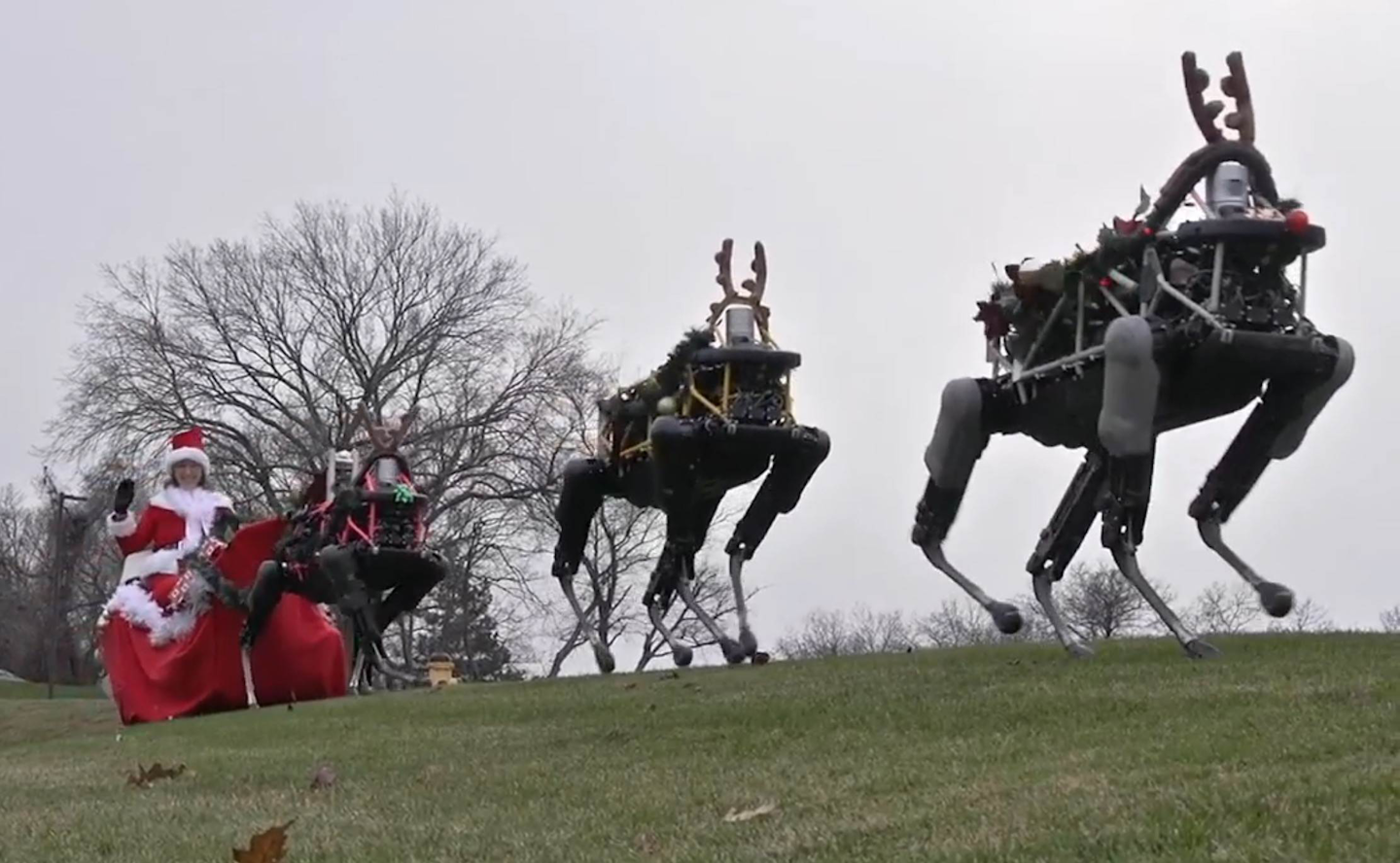 Google-owned robotics company Boston Dynamics has created quite the Christmas card, starring its (in)famous robot dog, known as Spot.
In fact, there are three Spots in this short holiday greeting, dressed up as reindeer with Santa's sleigh in tow. As have been most videos starring this creation, the latest one is slightly terrifying.
As we reported back in October, Spot is the fourth version of Boston Dynamics' four-legged robot and is being tested as a load carrier by the Marine Corps Combat Development Command.