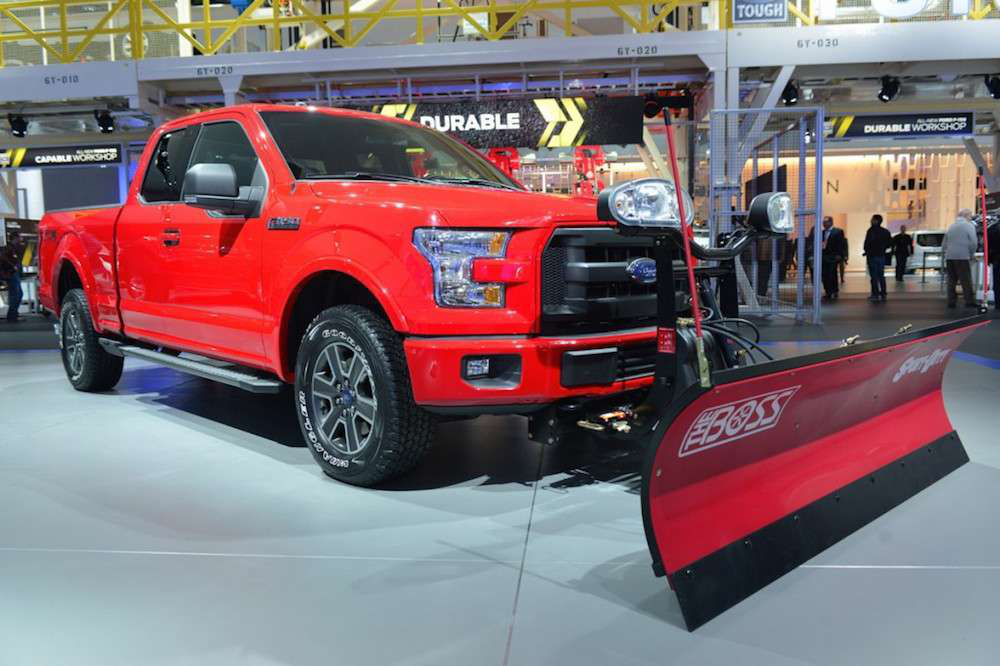 With the worst of the winter season upon us and plenty of snow for those contractors who make a bit of money on the side with a bit of plowing, did you know the new Ford F-150 can be outfitted with a snow plow?
The new pickup is actually the only light-duty pickup capable of such a feat and the snow plow package is available on the XL, XLT and Lariat trim levels across all cab configurations. The only requirement is that your F-150 have the 5-liter V-8 equipped.
And you can equip the option while ordering your F-150 for only $50. Here it is in action.
Previous versions of the truck couldn't support a plow because the alternator simply couldn't handle the load of both the power steering and the plow controls, as The Detroit News reports.
Of course you'll have to pay for your own snow plow and have it installed a Ford-approved vehicle modifier. But operation is as simple as pressing a button. In snow plow mode, the F-150 temporarily turns off nonessential features to provide dedicated power to the plow.
Just something to keep in mind when ordering that new F-150 if you live where snow is a certainty year in and year out.