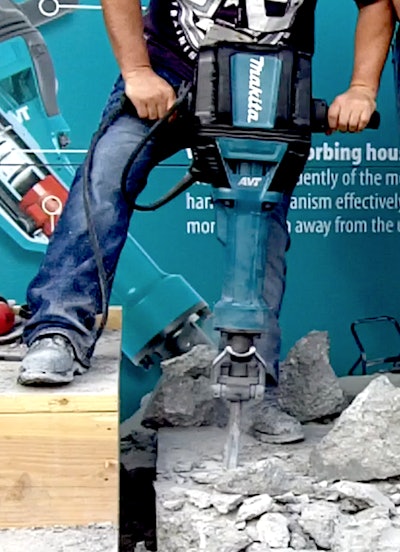 Makita's latest addition to its Anti-Vibration Technology family of tools includes the HM 1812 70-pound breaker hammer, which debuted Tuesday at World of Concrete in Las Vegas.
Available in the spring, the HM1812 features an internal mechanical counterbalance system, vibration-absorbing housing, and fixed movement handles that reduces vibration significantly during concrete breaking applications, as you can see during the comparison in the video below.
Makita says AVT reduces vibration by up to three times by directing more impact energy to the work surface, rather than up through the users body, via an internal counterbalance system.
HM1812 follows the HM1810 46.5 pound breaker hammer, also with AVT.