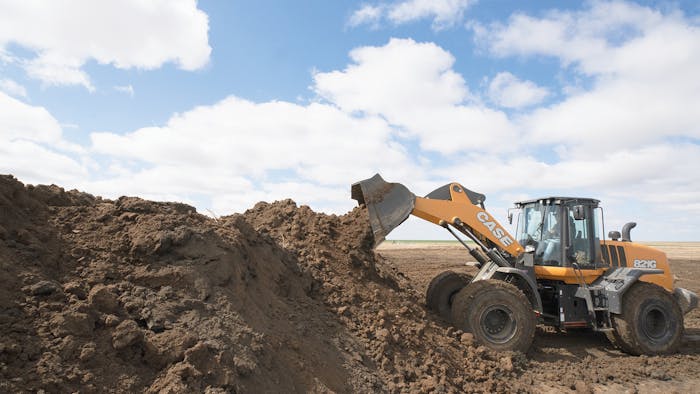 Case Construction Equipment
Flood repairs in Clay County, West Virginia, will get a boost following the county's win of Case Construction Equipment's 2021 Dire States Grant. The win comes with $25,000 in free equipment rental, which will be supplied by Case dealer State Equipment.
Clay County will use the money to repair grounds and facilities initially damaged by a heavy 2016 flood, an event that destroyed more than 500 homes and caused more than $8.5 million in road damage.
The affected area has also had ongoing water and sewer issues, closing down the local Nutrition Center, as well as continued flooding of local parks and recreational areas. In addition, businesses have closed, and there is currently no grocery store open in the county.
Local officials will use the rental equipment to build a new dike and grade an area to better direct water away from buildings during heavy rains. The equipment will also be used to repair water and sewer lines. 
"The repair of these projects will give hot meals back to elderly individuals, a place for citizens to go and enjoy the outdoors and have picnics and go fishing, and have a place for our veterans to gather," says Fran King, Clay County commissioner. "It will also help prevent future flooding and damage that puts a strain on local resources. This will help us focus on providing critical services to the community instead of being stuck constantly fixing water and flooding issues."  
"Clay County represents both the structural and the human toll that failed infrastructure has on local communities, as well as the heart it takes to rise above," says Terry Dolan, vice president - North America, Case Construction Equipment. "In winning the 2021 Dire States Grant, it will show the compounding effect that improved infrastructure has on a community — from restoring critical services and recreational activities to preventing future failures from taking place."