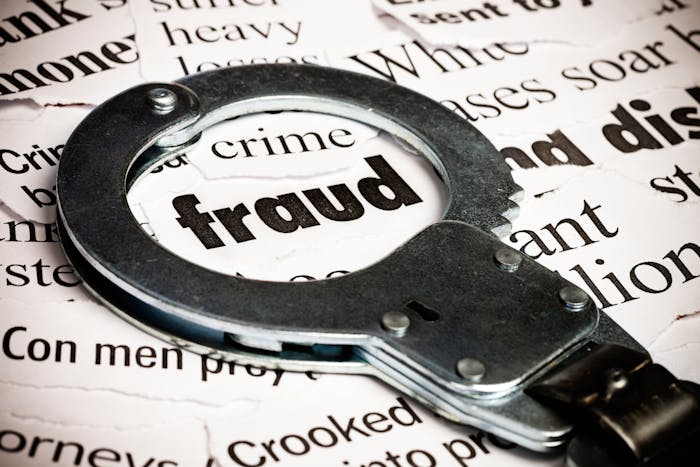 Getty Images
A North Carolina man has pleaded guilty to federal charges of defrauding his former employer of more than $4 million, selling off company equipment through shadow companies and pocketing the money.
The charges against Michael Guzman, 43, were detailed in a release issued by the United States Attorney's Office Western District of North Carolina and court documents.
According to the release, Guzman was a fleet operations manager for his employer, identified in the release as Company A, but identified as Sunbelt Rentals in documents filed in a civil suit Sunbelt brought against Guzman shortly after detection of the theft.
The release states that from June 2019 until May 2020, Guzman arranged for 398 company assets to be auctioned off through an online heavy construction equipment auction house, identified as Company B in the release and plea documents.
Guzman then represented to Company B that the assets were owned by two shell companies he set up — Second Life Equipment and All Seasons Sales and Service — when they were actually Sunbelt's assets. He used the name of "Eric Dixon" throughout the transactions and laundered the money through John Brown Acquisitions, a company Guzman set up.
How he did it
According to documents filed in support of the plea agreement, Guzman's scheme worked like this:
After setting up the Second Life Equipment shell company, Guzman requested access to Company B's online auction sales portal. On Second Life's behalf, he also applied for credit with Company A/Sunbelt.
An individual using the Dixon alias contacted Company B expressing an interest in selling equipment and mentioning that he knew Guzman and another Company A/Sunbelt employee.
In an email to Company B, this individual identified himself as general manager of Second Life and that he dealt with "salvage, damaged or downed machines that I will purchase as is and where is."
The individual saying he was Dixon then signed a contract with Company B, authorizing it to sell used equipment on Second Life's behalf. Company B checked with Guzman about Dixon, and Guzman falsely confirmed Dixon's claims about his relationship with Sunbelt.
[Related: How one man ran an equipment theft ring from prison.]
"Dixon" then arranged to sell the assets through Company B by sending emails with accompanying asset lists. After the assets were inspected by Company B they were ultimately sold by the company through Ebay.
The sales proceeds were then sent to an account that Guzman and an unnamed individual controlled. The Sunbelt civil suit names Guzman's wife, Jessica Guzman, as being involved in the scheme.
Internal manipulation
Court documents say Guzman hid the scheme from Company A/Sunbelt by exploiting internal company records, including manipulating serial numbers for certain assets in the company's system to make it appear that the assets had previously been sold by the company.
Guzman also made it appear that certain assets had been written off and manipulated credit remittances from equipment manufacturers by adding or dropping assets from spreadsheets while ensuring the dollar volume remained the same. This meant that although the assets listed might be different, the credit shown would match if someone looked at the dollar amount.
Where the money went
Guzman then used the money to buy a condominium in South Carolina, a plot of land in New York, an RV, a boat and multiple cars and trucks. The latter included a Chevrolet Equinox, a 2013 and a 2019 Chevrolet Silverado and a 2020 Cadillac XT4.
According to the plea discovery documents, Company A (which the civil suit identified as Sunbelt) discovered the scheme in May 2020 and asked Guzman to come in for a meeting. Guzman instead went to Florida where he visited various Company A/Sunbelt locations, identifying himself as an employee and logging into the firm's computer system seeking to review documentation.
Sunbelt fired Guzman on or about May 26, 2020; a day later Guzman zeroed out the balances remaining in the Second Life account. The phone number associated with Dixon was terminated two weeks later.
According to the release, Guzman has pleaded guilty to wire fraud, which carries a maximum prison term of 20 years, and money laundering, which carries a statutory maximum of up to 10 years in prison. He has agreed to pay a $4,044,475 forfeiture money judgment and to forfeit the assets purchased with the fraud proceeds as well as multiple bank accounts.
Guzman was released on bond following his guilty plea; a sentencing date has not been set. He was employed by Sunbelt from March 2008 until the company fired him in May 2020.