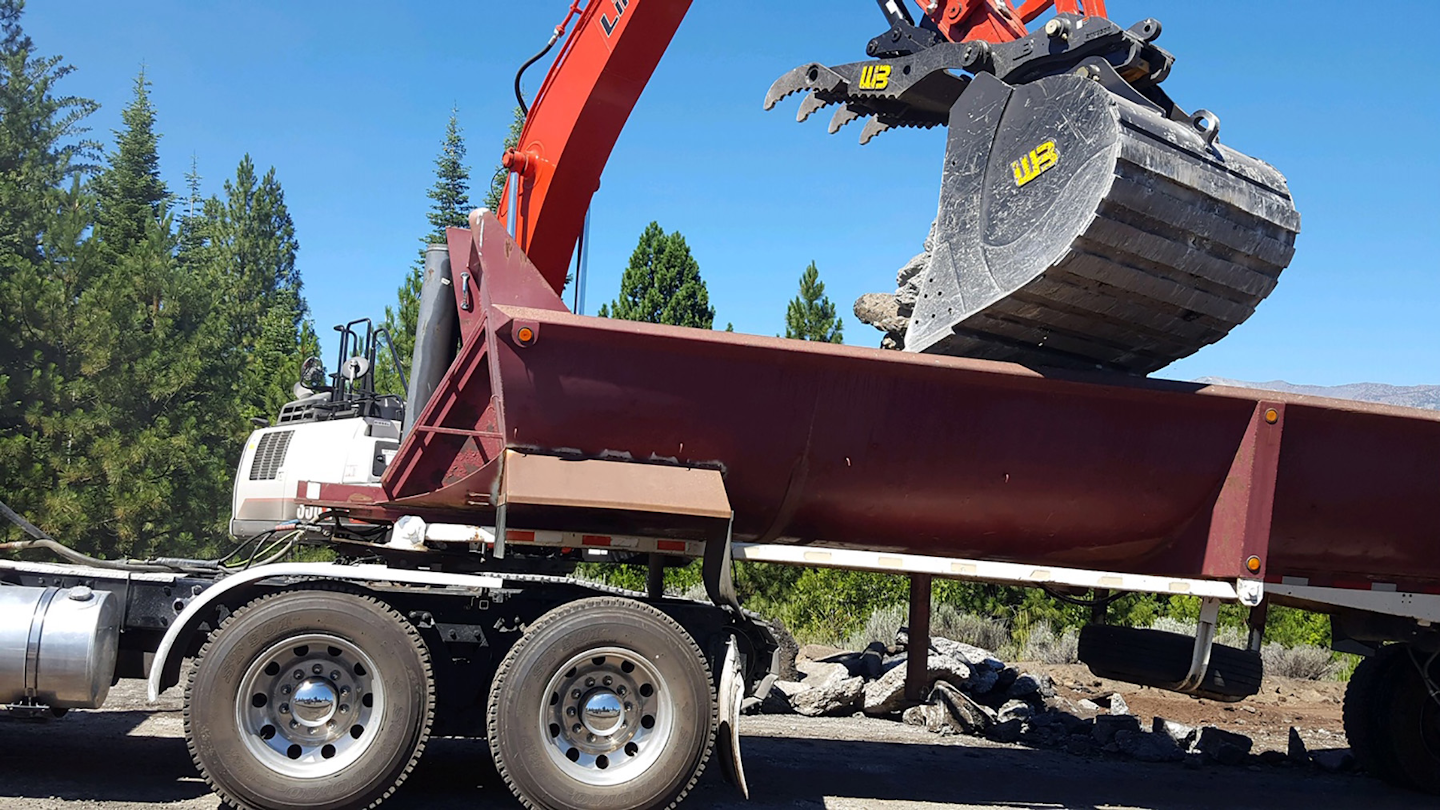 Werk-Brau is rolling out a "productivity package" for such tasks as landclearing, demolition work, rip rap and pipeline projects.
The package consists of the company's Heavy Duty Excavator Buckets paired with a Progressive Linkage Thumb and a D-Lock Coupler and is available for capacities of 3.5 to 40 metric tons.
The thumb gives the bucket 180-degree movement. The hydraulic D-Lock Coupler improves safety and makes it easy and quick to switch attachments. An automatic front lock secures the front pin of the bucket even if the rear pin is not secured. It is designed to unlock only when the operator intends to disengage the attachment.
The bucket's wear parts are made of T-1 steel, and horizontal wear straps protect the bucket's bottom. Tapered side plates and a dual-taper radius reduce wear and make dumping easier, the company says.
The thumb also consists of wear-resistant, high-strength steel and features an induction-hardened heavy-duty cylinder rod and pivot pins. The thumb jaw is designed to close further to prevent excavator arm damage while in transport. Each tine on the jaw has at least three grip points, and the thumb's Universal Linkage Pivot System allows for installation on an excavator arm without having to remove the dipper arm linkage. 
Werk-Brau D-Lock Couplers feature multi-pin centers and diameters for picking up a variety of attachments of the same weight class, even if they have different pin diameters. The couplers need only two hydraulic lines and do not require greasing or lubrication.