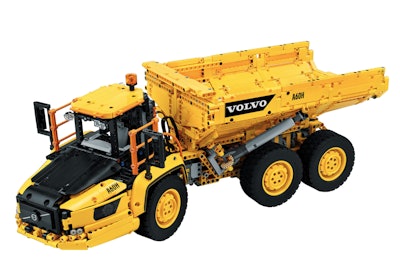 To quote Cousin Eddie, Lego's Technic heavy equipment sets are gifts that "keep on givin' the whole year." Not only do you get to unwrap it, but building them is a blast. Then, when you're all done you've got an incredibly detailed model of a great machine that you can display.
In this case, that machine is the A60H, Volvo's largest articulated hauler.
Plus, because it's a Technic set, it's motorized. That means you can connect the truck to the Lego Technic Control+ app and drive it around with your phone. Like I said, this set just keeps on givin'.
The set is made up of 2,193 pieces and it's powered by three motors. The truck connects to your phone via Bluetooth and once it's built it measures 7 inches high, 23 inches long and 7 inches wide.
The truck is $249 at the Lego site or on Amazon.