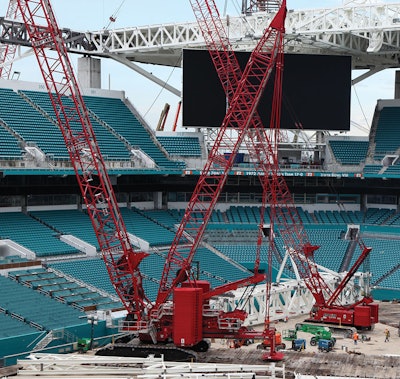 Maxim Crane Works Holdings has named Michael Kneeland, former CEO of United Rentals as its new board chairman.

Kneeland served as president and CEO of United Rentals from 2008 until 2018, and as the CEO until May 2019. Under his leadership, United Rentals grew its revenues from $3.3 billion in 2008 to $8.0 billion in 2018, Maxim says.
"Michael is a well-respected leader in the equipment rental industry and an incredibly savvy operator," said Larry Berg, Maxim's current chairman who is stepping down but remaining a director. "Maxim will benefit greatly from his experience in navigating growth opportunities in our industry."
"As the market leader, Maxim is well suited to capitalize on the significant organic and inorganic growth opportunities ahead of it," Kneeland says, "with a proven ability to manage customer service and safety at scale."
Kneeland had served United Rentals in various management roles for more than a decade prior to his tenure as CEO, joining the firm when it acquired Equipment Supply in 1998.