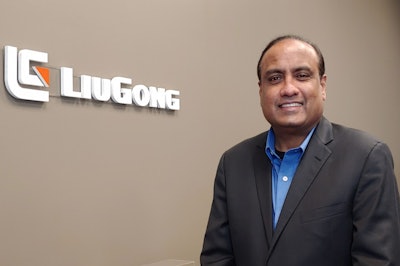 LiuGong North America (LGNA) has named Mani Iyer president of the wholly-owned subsidiary of LiuGong Machinery.
Before joining LiuGong, the company says, Iyer served as president and CEO of Mahindra Americas, where he lead the nearly unknown brand to a "top 3" position in the North American market.
He brings more than 26 years of multidisciplinary and multicultural achievement while serving in a wide variety of leadership positions in North America, South America and Asia.
Iyer's areas of expertise include international equipment sales and marketing, business strategy and development, product management, supplier development, supply chain management, product support and service, manufacturing, quality assurance and more.
"Mani Iyer's track record in the equipment industry and his commitment to personal and professional growth is impressive," says LGNA Chairman Kevin Thieneman. "His ability to deliver business growth, his passionate and decisive management, and his belief in corporate and employee responsibility will be a perfect fit at LiuGong. We are very pleased to have Mani join the LiuGong team."
Iyer has visited LiuGong's China headquarters to meet with senior executives, who helped him in his transition to the company.
In his first week as president, he attended the AED Summit in Orlando, meeting with LiuGong's North American dealers, prospective new dealers and other business partners.
One of Iyer's key takeaways from the meetings, he says, was that 2019 promises to be a time of growth for both LiuGong and its family of dealer and supplier partners.
"We have a passionate organization and growing dealer representation across North America," Iyer says. "They exemplify what we stand for – passion, partnership and growth. We have a lot to do and I am looking forward to a delightful year ahead."
Iyer earned his MBA from the University of Houston, has a Post Graduate Diploma in Foreign Trade from World Trade Centre Mumbai, and a Bachelor's Degree in Automobile Engineering from Bombay University, India.