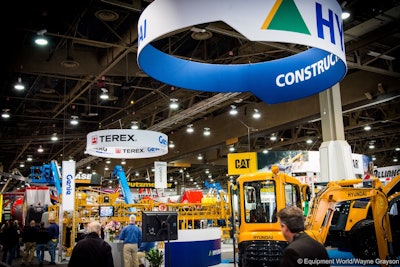 Registration has begun for next year's World of Concrete, which will be January 22-25 at the Las Vegas Convention Center.
Organizers says they expect the event to be the largest WOC in over a decade due to the strong economy. Last year's WOC was the largest in nine years with 58,000 registered professionals and 1,564 suppliers exhibiting products and services.
Next year's WOC will offer more than 60 new sessions and 145 industry speakers. Education seminars will begin January 21 and go each day of the show through 11 a.m. January 25.
The exhibit hall opens at 9:30 a.m. and closes at 5 p.m. January 22-24 and runs from 9 a.m. to noon January 25.
New in 2019, the Masonry area will be moved to Central Hall, and Technology will be in the North Hall.
For more details on the 2019 WOC, go to worldofconcrete.com.