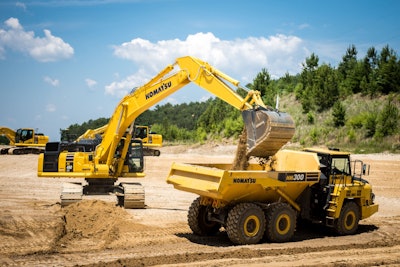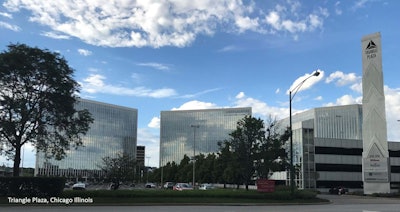 Komatsu America today announced it will move its company headquarters to Chicago in 2020.
The site at Triangle Plaza, 8770 W. Bryn Mawr Ave., will provide the heavy equipment manufacturer with easy access to major highways, public transportation and O'Hare airport.
A new, open floor plan is intended to foster collaboration and cross-functional team communication, the company says. "The design will reinforce the company's focus on cross-discipline collaboration that drives customer-first solutions and services," Komatsu says in a news release.
Onsite amenities and benefits include covered parking, proximity to two health clubs, a hotel and multiple restaurant options.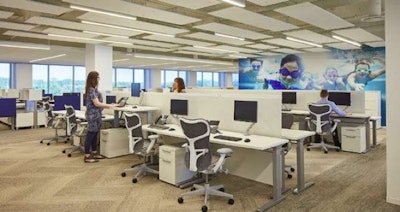 "There's something for everyone in this move," says Rod Schrader, chairman and CEO. "Current employees will enjoy the building amenities and convenience to major transportation, the new floorplan supports the company's efforts to breakdown team and workstream silos, and the move helps Komatsu remain competitive and attractive to prospective employees living in the city and studying at nearby universities.
Komatsu Ltd, parent company of Komatsu America, established a permanent presence in the U.S. in 1970, with the first headquarters in San Francisco, California. Since then, Atlanta, Georgia; and four Illinois locations – Libertyville, Lincolnshire, Vernon Hills, and Rolling Meadows – have all served as the company's U.S. headquarters.
Komatsu America's leaders consulted with Chicago Mayor Rahm Emanuel and other city officials during the early planning stages of the move, the company says.