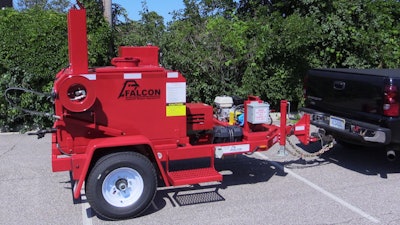 Falcon Asphalt Repair Equipment's new 150G and 250G tack tank trailers feature insulated tanks and a heat system controlled by thermostat.
The diesel-fired tack tanks can be trailer- or skid-mounted. The 150G has a 150-gallon tank, and the 250G holds 250-gallons.
Other features include a stainless-steel flue and a large clean-out port.