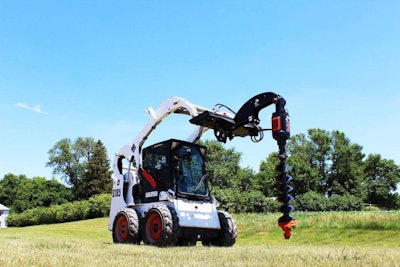 Pengo's new InterLok coupler for skid steer loaders eliminates the need for auger bit adapters when attaching bits to auger drives with various sizes of output shafts.
The variable geometry auger bit coupler allows the company's Aggressor auger to be equipped with H-200, H-250 and R-256 connection sizes.
To attach an auger, insert the coupler into the auger's collar, twist the coupler until it engages the auger collar, then insert and tighten bolts.
"Pairing the InterLok with the Pengo Aggressor auger and Bolt on Rock Head gives users a complete drilling package," the company says.