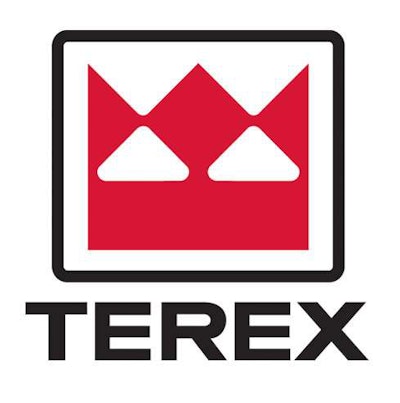 Terex Corporation reports that income from continuing operations soared 70 percent in the third quarter of 2017 to $56.6 million – up from $33.3 million for the same period a year ago.
Terex posted earnings of 63 cents per share in the quarter, compared to 31 cents reported a year ago.
"Our third quarter financial results demonstrate the accelerating momentum across Terex," says John L. Garrison, Terex president and CEO. "All three segments increased sales, improved operating margin and grew backlog."
Aerial Work Platforms grew in North America and Europe, expanding its operating margin.
"Cranes continued to be profitable in the third quarter, realizing benefits from its restructuring program," Garrison says. And Materials Processing, he adds, "continued its excellent performance, growing sales and operating margin for the fourth consecutive quarter."
The 70-percent jump came even though third-quarter net sales improved just 5.2-percent year over year, to $1.1 billion from $1.056 billion in the third quarter of 2016.
Fueling the big leap in income from continuing operations was the completion last January of Terex's $221-million sale of its Material Handling and Port Solutions Business to Finnish manufacturer Konecranes. And in 2017, Manitou bought Terex's Indian Construction backhoe and skid-steer business.
Adjusted earnings skyrocket 194 percent
Terex's third-quarter 2017 adjusted earnings skyrocketed 194 percent year over year to 50 cents per share.
Adjusted income from continuing operations for the third quarter reaching $45 million, or 50 cents per share.
That's compared to adjusted income from continuing operations of $19 million, or 17 cents per share, in the third quarter of 2016.
Strategy for growth
Over the last two years, Terex has sold off all of its earthmoving products to various manufacturers and now serves only the three segments: Aerial Work Platforms, Cranes and Materials Processing.
After years of acquisitions and divestitures, Terex says it has set the stage for robust growth by narrowing its focus.
"Having completed the first element of our strategy – focusing the portfolio on our three core segments, our strategy deployment efforts are concentrated on simplifying the company and implementing our Execute to Win business system," Garrison explains in announcing the 2017 third-quarter earnings.
"Footprint consolidation progress in the quarter included completing the sale of manufacturing locations in Jinan, China and Bierbach, Germany," he continues.
"A fundamental component of Execute to Win is improving our commercial capabilities. In addition to enhancing our performance management tools and increasing process discipline in sales pipeline and account management, we made key additions to our commercial leadership team."