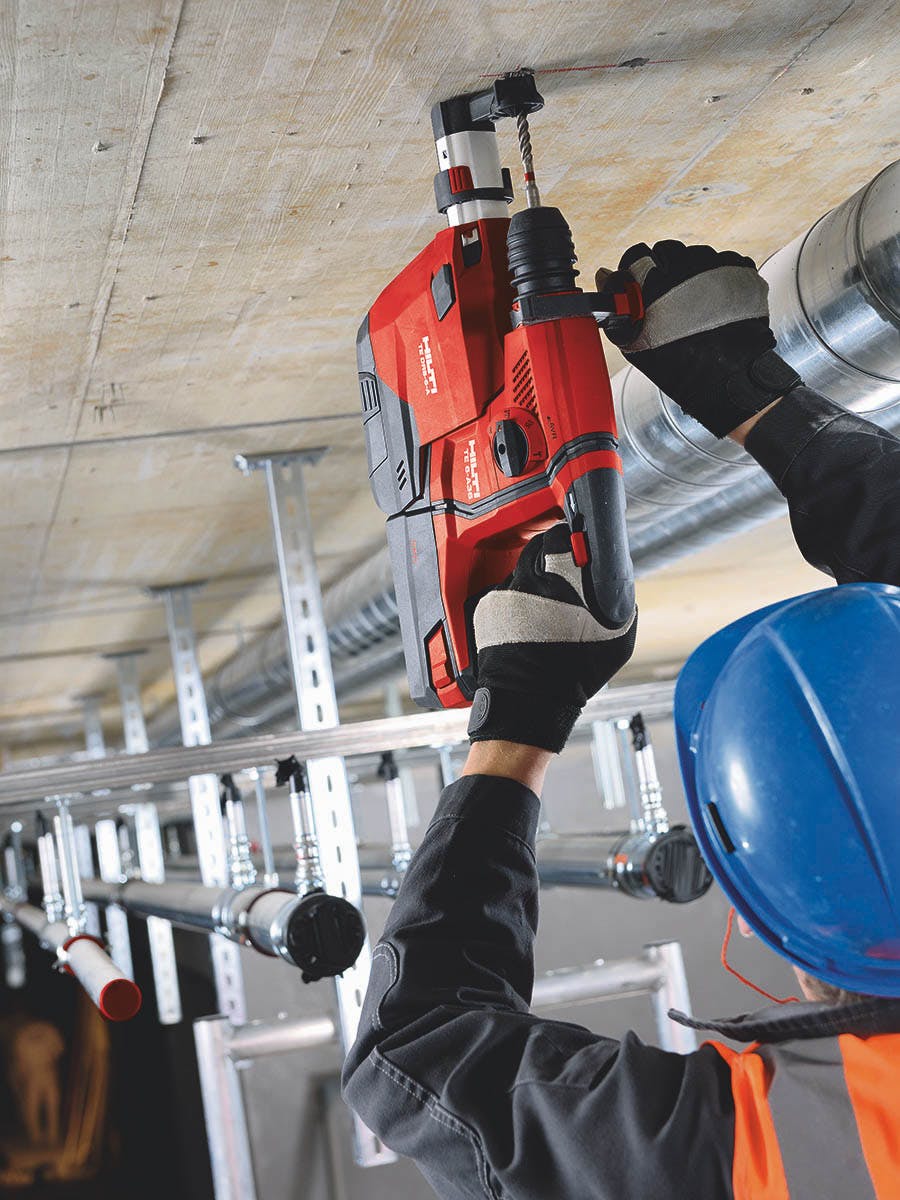 Hilti has unveiled two new 36-volt cordless hammers. The TE 30-A36 combihammer and TE 6-A36 cordless rotary hammer feature intelligent power management systems and brushless motors for efficiency and long life.
Using an electro-pneumatic hammering mechanism, the TE 30-A36 was designed from the ground up for speed in chipping and drilling concrete. The juice comes from a Hilti B36/5.2 CPC battery pack platform which is compatible with the company's AG 600-A36 angle grinder and TE 6-A36 rotary hammer.
Hilti's TE 6-A36 rotary hammer can run on two lithium ion battery packs, the B36/2.6 CPS for reduced weight or the aforementioned B36/5.2 CPC for more work per charge. When fitted with the company's new DRS-6-A dust removal system, the TE 6-A36 complies with OSHA's new silica and dust control regulations. The one-handed dust extraction system has a built-in motor, so no vacuum cleaner or hoses are needed. For speed and convenience, it fits on the hammer without the need for tools.