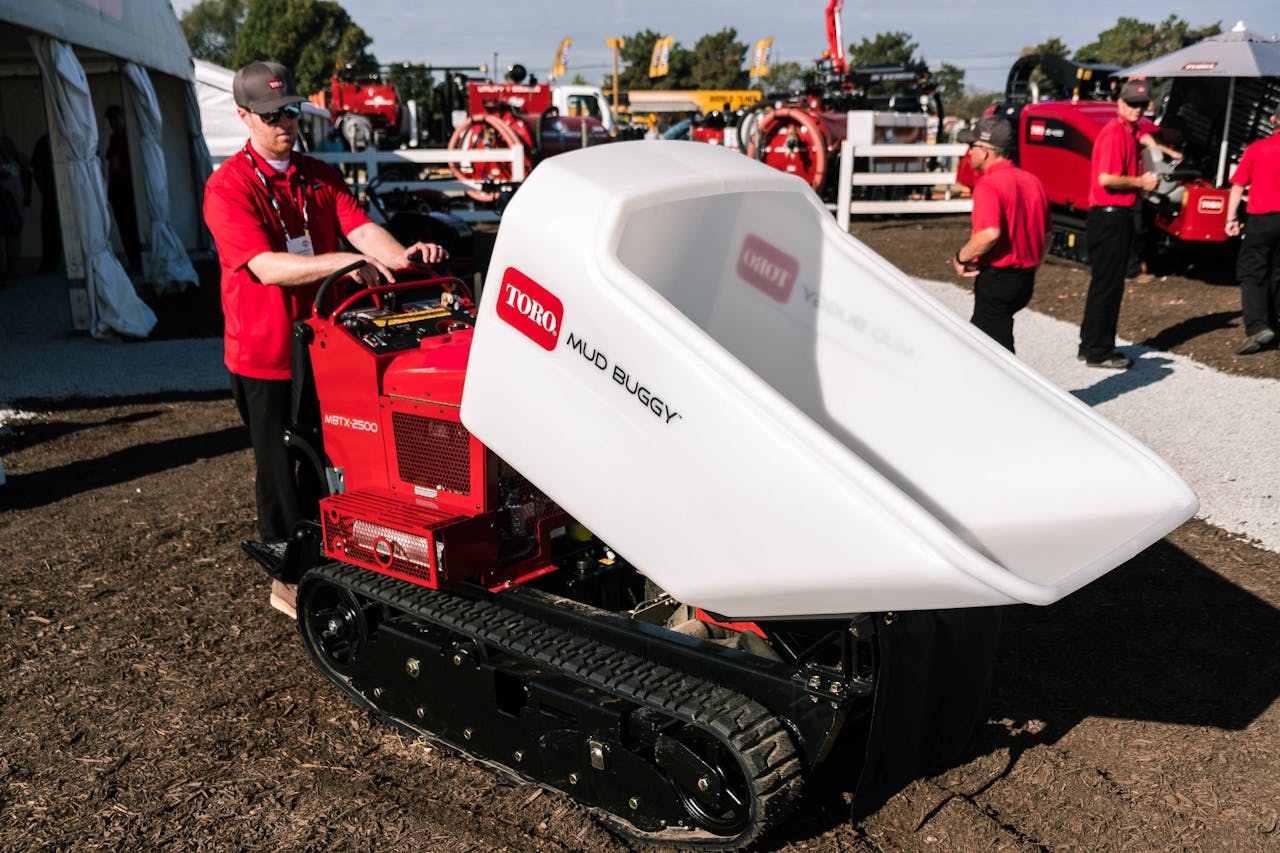 At the ICUEE 2017 show last week in Louisville, Kentucky, Toro launched a powerful new site dumper designed to traverse a wide range of jobsite terrain.
In the past Toro has only offered a wheeled model of its stand-on site dumpers, lovingly called Mud Buggies. The new MB TX 2500 is a tracked model that with a capacity of 2,500 pounds and 16 cubic feet, hauls more material than the wheeled MB 1600 and offers more maneuverability.
The MB TX 2500 features Kevlar-reinforced tracks capable of traversing hillsides, culverts, ditches, mud, gravel and snow.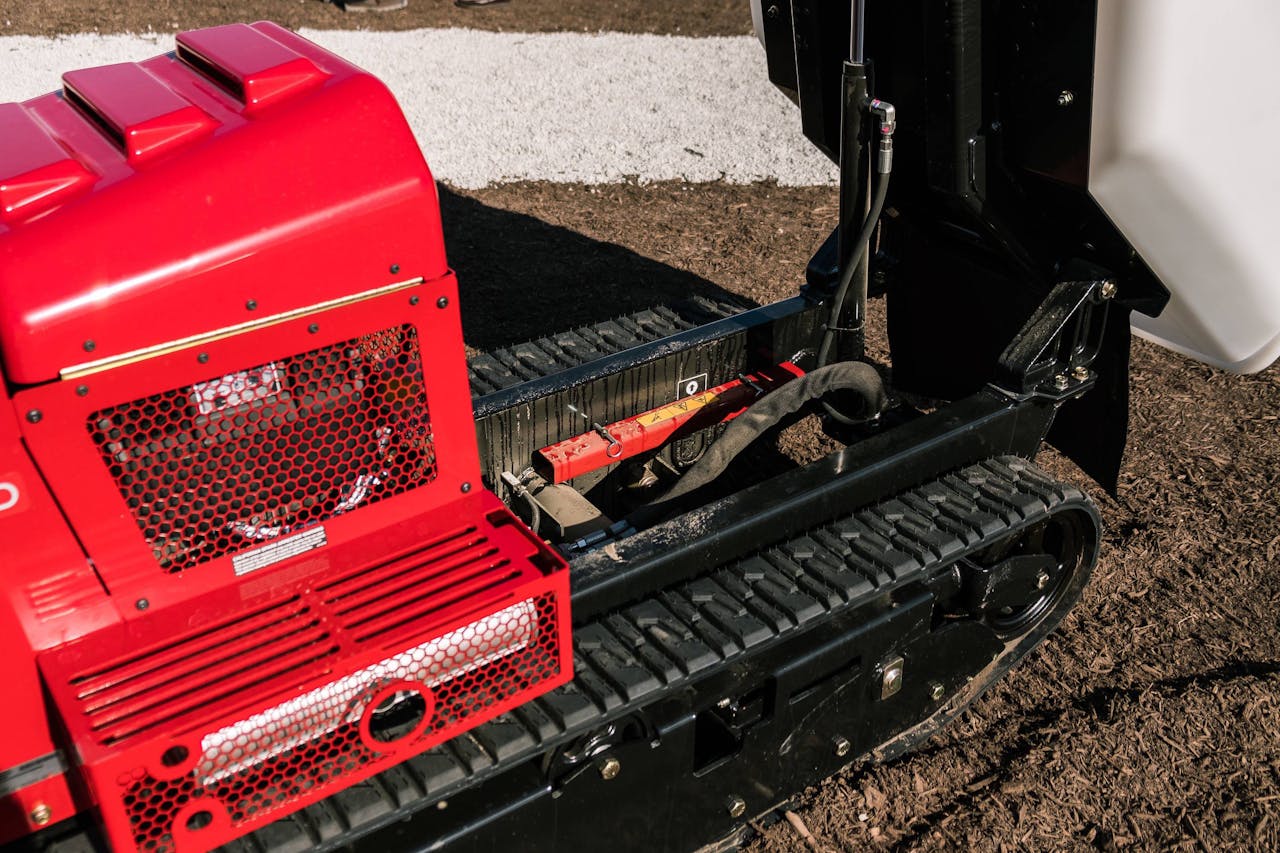 The tracked buggy is aimed primarily at rental, general construction and landscaping and is designed for concrete placement, site preparation and material handling applications.
The machine is powered by a 25-horsepower Kohler Confidant engine and can reach speeds up to 6 miles per hour in forward and 3 mph in reverse. Control of the MB TX 2500 is extremely simple with movement and direction controlled by a pair of levers while the bucket is raised and lowered with the press of a switch. An auto-return dump feature eliminates the need for the operator to wait for the tub to return to traveling position.
Check out more photos below.