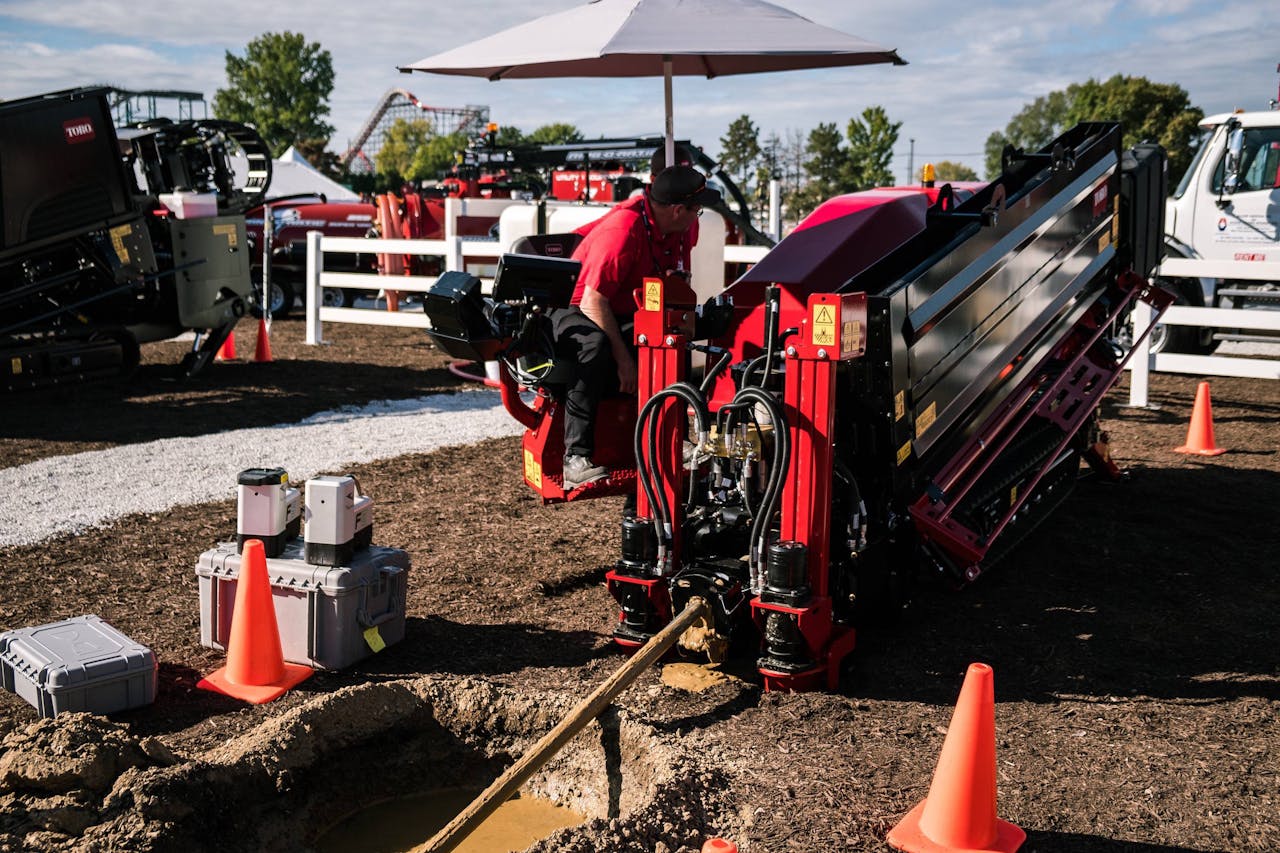 Toro kicked off ICUEE 2017 in Louisville, Kentucky, on Tuesday with the debut of a brand new horizontal directional drill—the company's first designed by Toro engineers.
After five years of re-branding and making "tweaks," as marketing director Neil Borenstein called them, to the Astec Underground HDDs Toro acquired back in 2012, the DD2226 represents the first fully-Toro HDD.
Toro spokesman Andrew Gillman says the DD2226 holds only 10 percent of design holdover from the drill it replaces, the DD24.
"This is a great machine for fiber, telecoms and small to midrange stuff," Gillman added. "It's something we can truly call ours."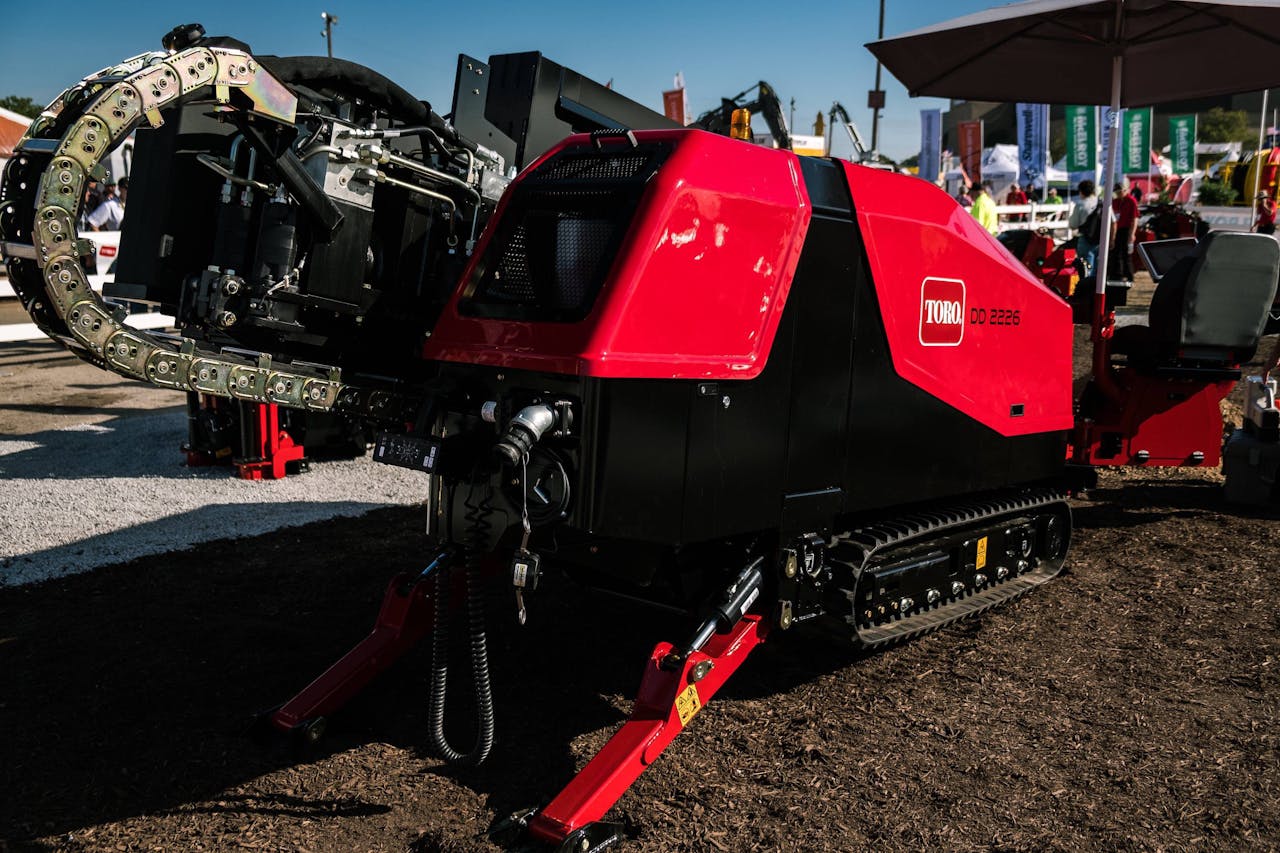 The drill is powered by a 72-horsepower, 3.3-liter Tier 4 Final Yanmar engine that requires no diesel exhaust fluid (DEF). It delivers 2,600 lbs.-ft. of rotational torque and 22,000 pounds of thrust and pullback.
Toro says the DD2226 can pull back and turn larger reamers in tough ground conditions while dual rear stabilizers provide stability in uneven terrain.
Pipe capacity is 400 feet of 10-foot pipe and the drill features a cam-style pipe loading system that allows operators to rotate pipe in the basket. The system also allows for additional pipe to be side-loaded for bores extending beyond 400 feet.
SmartTouch automated pipe handling
The DD2226 also features Toro's latest update to its TDOS-1 operating system which now features what the company calls SmartTouch control mode. Borenstein says the feature automates much of the pipe loading process.
"The pipe loading process typically requires two hands and a complex series of control functions," says Borenstein. "Toro's new SmartTouch mode streamlines much of that process with a single switch. It's a major leap forward in horizontal directional drill controls, and it stands to save operators a lot of time."
Here's how Toro explains the new control mode:
TDOS-1 with SmartTouch streamlines pipe handling by allowing the operator to use the cam rocker switch (located on the joystick) to advance through the pipe handling process. Each push of the switch corresponds to a sequence of pipe handling functions. This makes the pipe handling process easy to learn, improving the operating experience for new operators.
Combined with mode selection (drill out or pull back), the SmartTouch feature also performs some pipe handling functions in tandem to help reduce overall cycle times for enhanced productivity.
Toro says SmartTouch is designed to be easier for both new and experienced operators to learn. In addition, using SmartTouch allows operators to reduce the pipe loading cycle times, thereby increasing overall productivity.
SmartTouch is also available as an option on Toro's DD2024 HDD.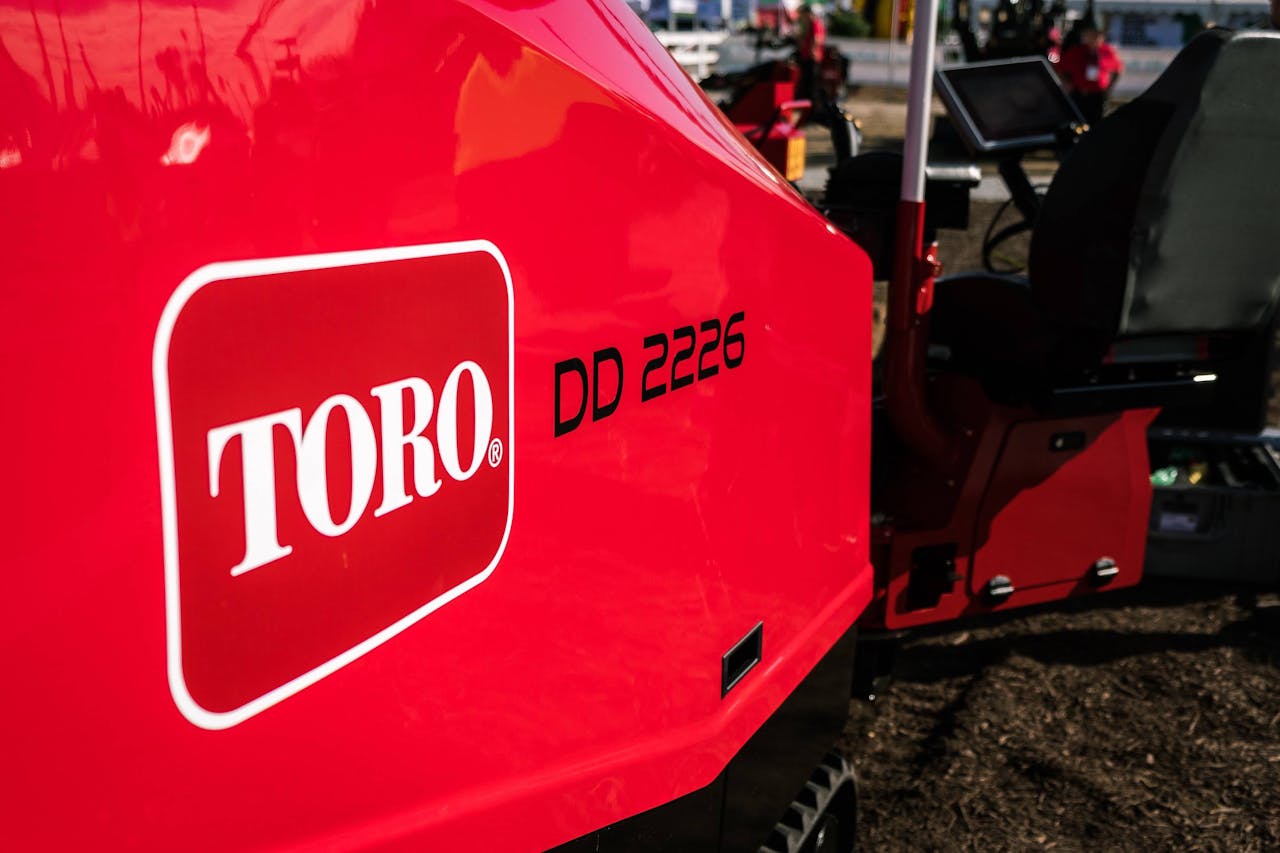 In addition to adding SmartTouch this latest version of TDOS-1 features a variety of control options with all drill information on one display screen, Toro says. Features include advanced cruise control with engine droop, torque, thrust and pressure settings.
The DD2226 also features an optimized joystick design with responsive thrust and torque control, Toro says. Key functions are controlled from the joystick, enabling operators to keep their hands on the joysticks for faster operation. Dual or single joystick operation is possible, allowing operators to change their operating style based on the conditions.