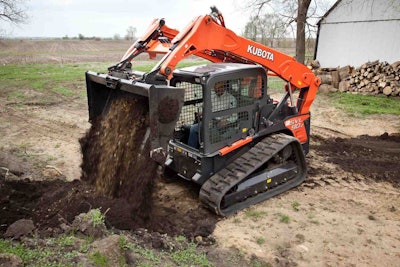 Kubota plans to build a $90 million logistics center for construction and agricultural equipment and parts in Kansas that will include the company's largest ever warehouses – two at over 1-million-square-feet each, according to the Nikkei Asian Review.
The center will hold 70,000 parts and be built on 180 acres the company bought in Edgerton, where it also opened a 450,000-square-foot parts distribution center in 2015. Along with parts, the center will serve as a logistics center for its construction equipment.
The company's goal is to achieve next-day delivery speed for equipment repair parts by 2019, the Review reports.
The publication also reports the company seeks to increase farming and construction machinery sales 40 percent by 2019 in the United States from 2016 levels.
The news follows a $16 million expansion of the company's national distribution center in Jefferson, Georgia.
"This is an exciting time for Kubota as our continued growth has led us to several facility expansions in recent years – from our new manufacturing plant in nearby Gainesville to our new headquarters building in Grapevine, Texas," Alex Woods, Kubota vice president product resources, parts and divisional operations, told Business Wire last year when announcing the Georgia center expansion. "We are diversifying our product lines and expanding our operational footprint here in Georgia to better respond to ongoing dealer and customer demand for multiple product lines here in the U.S."