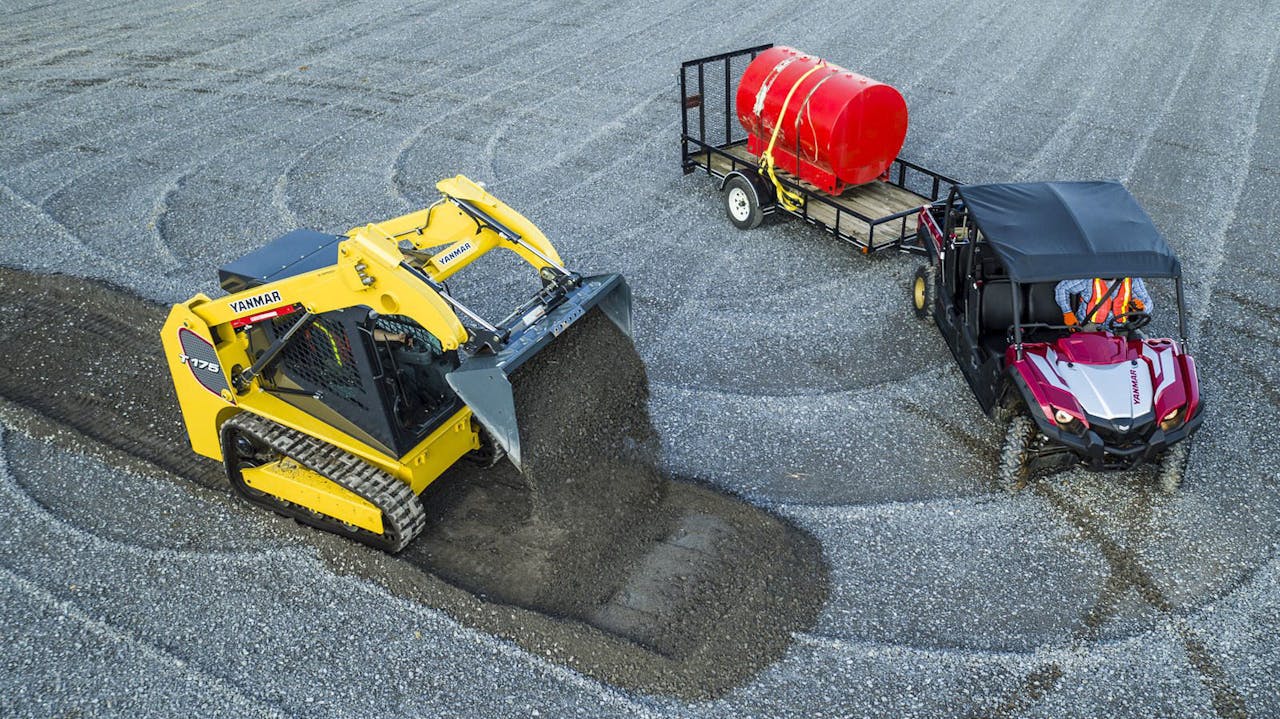 Yanmar has unveiled changes to its Bull Series of Utility Task Vehicles (UTVs) for the 2018 model year that include new colors and option upgrades.
The standard, three-seat Bull model and the six-seat LongHorn will keep the 700cc engine from the 2017 model year but will now be available in some new configurations.
For customers looking for a lower price point, Yanmar will be offering the 2018 UTVs in a new paint scheme of green with silver accents and black steel wheels. This green model features fewer standard options, keeping cost down. Yanmar's UTV division manager says this configuration will likely appeal to off-roading enthusiasts and construction/utility professionals who aren't interested in purely cosmetic features.
"Green has traditionally been a popular color within the off-roading industry, and we have a large segment of customers that don't need premium paint and cosmetic accessories. They just want a work vehicle, and that's what we have provided," Fitch says.

For those who are interested in a premium UTV, Yanmar will be offering a limited edition Black Angus model. This configuration will be available for only the three-seat Bull model and will feature matte metallic grey paint with a matte black hood and black aluminum wheels. A carbon fiber Bull logo adorns the hood and a rear grab bar has been added.
Yanmar has also added a Real Tree AP camouflage package that will come standard with mud flaps and aluminum black wheels.
And finally, in a slight upgrade for a 2017 model year configuration, the red and silver paint job with gold wheels config now includes mud flaps standard.
The 2018 Bull and LongHorn models will hit Yanmar's U.S. construction and agriculture dealer network in the fall.