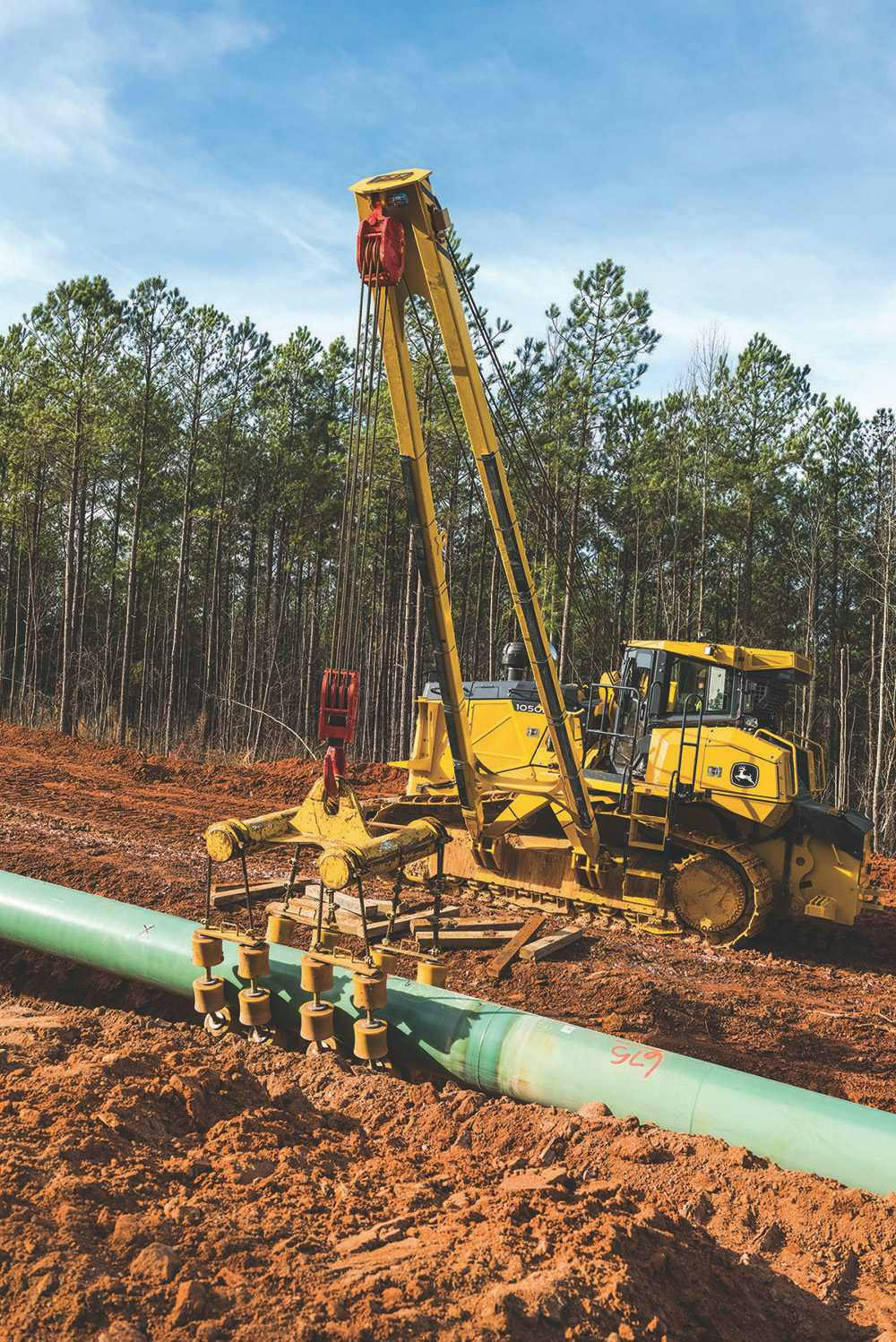 Responding to customer requests for "a purpose-built pipelayer," John Deere has launched two new pipelaying configurations based on its 1050K dozer platform.
The 1050K pipelayer will be available in configurations for 170,000 pounds (model PL170) and 220,000 pounds (model PL220) of maximum lift capacity.
Both pipelayers are are powered by a 350-horsepower engine paired with a dual-path hydrostatic transmission that Deere says "delivers more precise movement and control along the trench." Eco mode and auto-idle are standard engine features on both machines.
Deere says Eco mode on the 1050K in pipelaying applications can reduce fuel consumption by as much as 25 percent with no loss in productivity.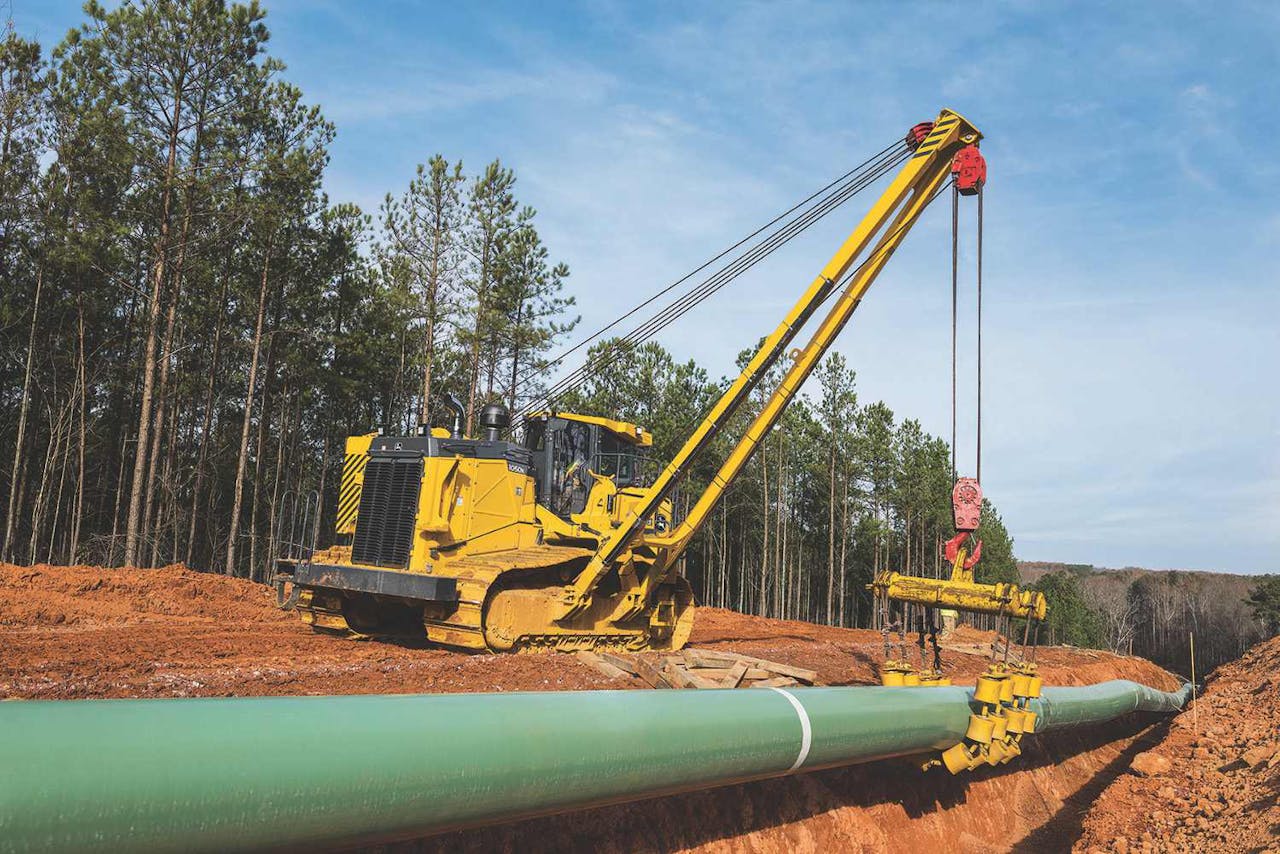 Because the machines leave the factory ready for the customer's choice of boom, the pipelayers feature a bolt-on/pin-up design for easy installation and reduced setup time. The cabs on these machines tilt with the sideboom installed and are equipped for quick instalation of the sideboom supplier's load moment indicator (LMI).
The machines are piloted via electrohydraulic controls allowing for one-handed control and fine metering when placing pipe. A large skylight provides a clear view of the boom.
Maintenance is simplified with a hinged front grille for easy access to the coolers, as well as toolless access to the dipstick, sight gauges, fill tubes, batteries, master electrical shutoff, engine, transmission and all filters.