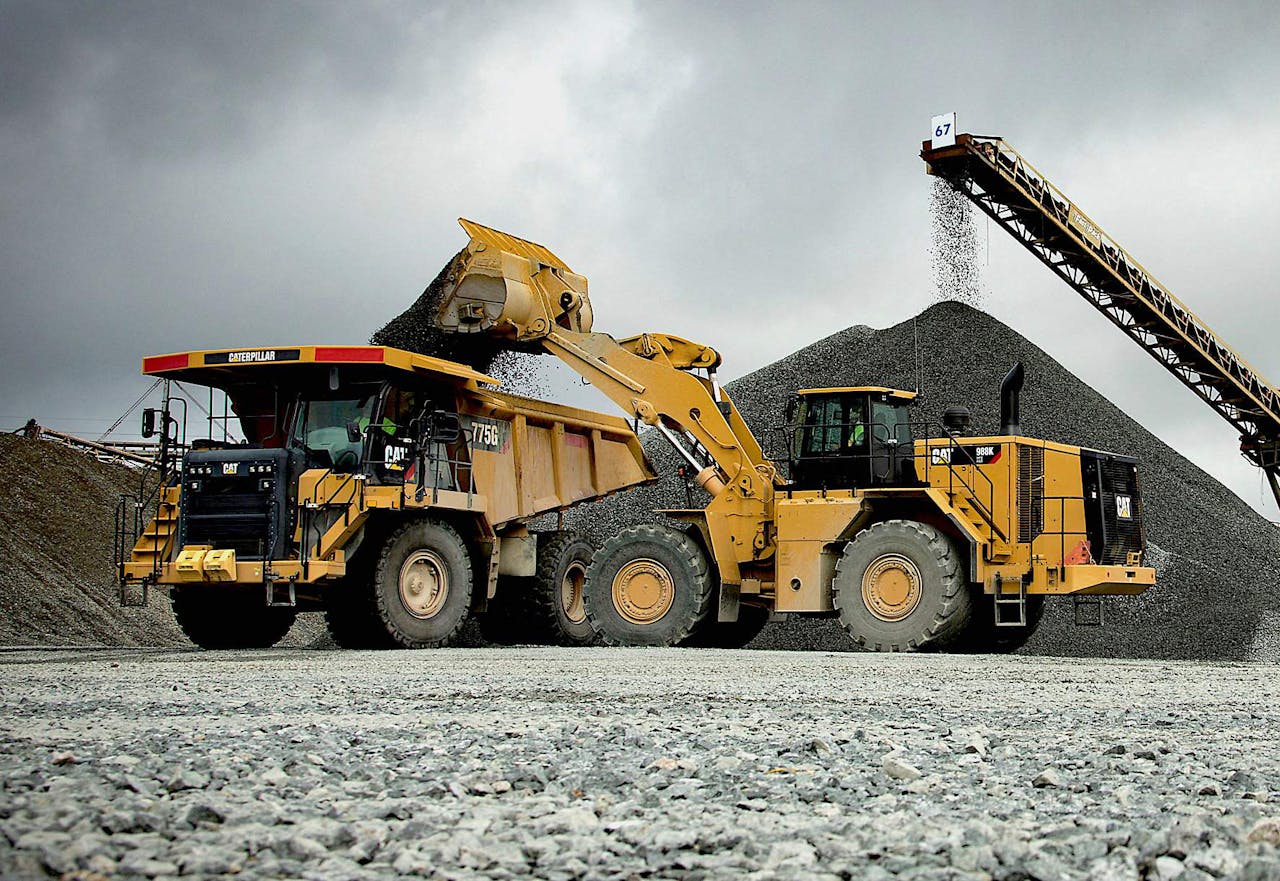 Delivering 25 percent greater overall efficiency, Caterpillar says its latest wheel loader, the 988K XE, is designed "for demanding jobsites where fuel efficiency makes a difference in the machine's total cost of operation."
The fuel savings are thanks to the new loader's electric drive system. However, the machine retains the Cat C18 ACERT engine, mechanical dropbox, driveline and axles from the non-XE 988K. Cat says the XE model delivers 10 percent more productivity in load-and-carry applications than the standard 988K.
During four years of field testing, Cat says it actually saw efficiency figures increase over the standard 988K by as much as 49 percent when operated in face-loading applications.
In addition to the fuel and productivity gains, Cat says the electric drive system also cuts down on overall maintenance costs while increasing engine life by 3,500 hours. The 988K XE uses 40 percent less powertrain oil than the 988K and oil change intervals are every 2,000 hours.
In addition to longer engine life, Cat says the electric drive system is built to last through the lifetimes of two engines "with minimum maintenance."
Operation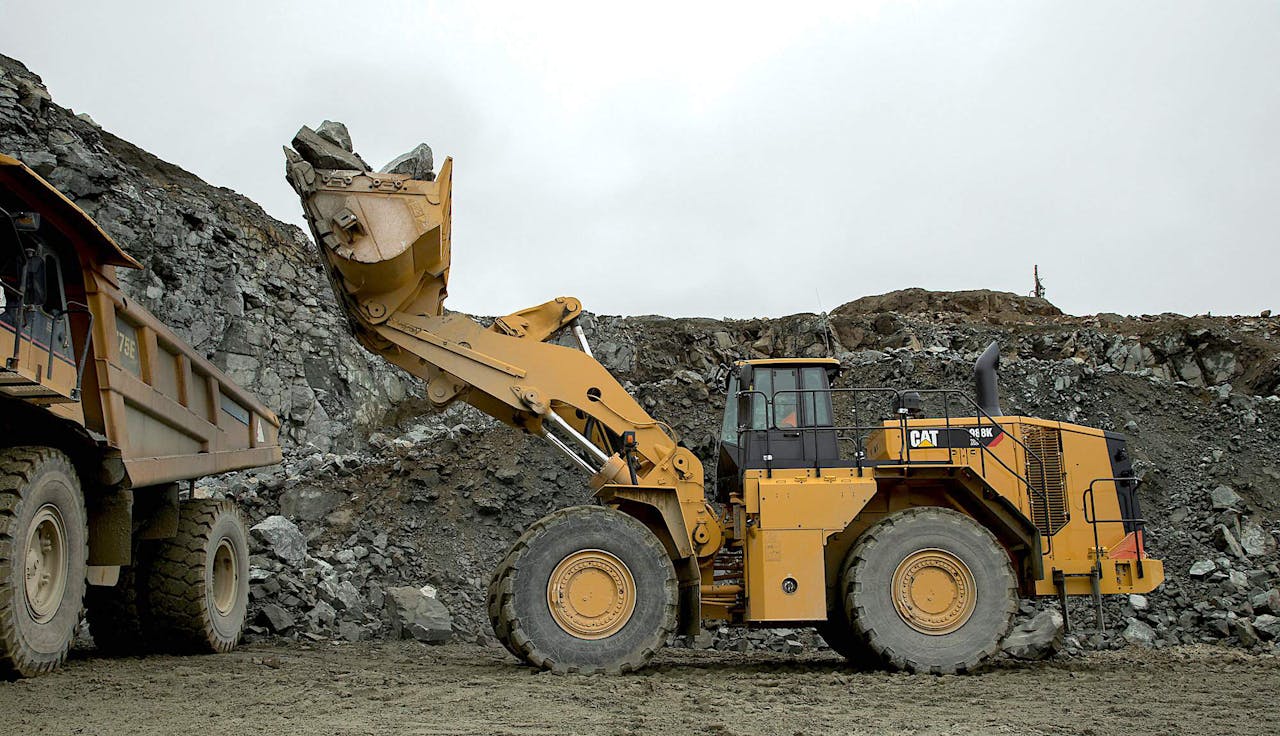 Operators familiar with the 988K will feel right at home in the new XE model. Aside from a few slight changes to the cab, Cat says the most noticeable difference during operation will be the "improved handling and smoothness" of operation the XE offers.
The 988K XE has a single speed range, eliminating the need for gear shifting. Instead, Cat says "virtual gears help to control machine ground speed and deliver smooth direction shifts."
The cab also features isolation mounts and an air-suspension seat to make the ride more comfortable for operators, while the pressurized structure reduces sound levels.
Operators can also keep a close eye on a variety of key operation data through the onboard Vital Information Management System and the optional Tire Pressure Monitoring System. The 988K XE is also equipped with Cat's Production Measurement system which allows operators to see real-time payload measurements.
Buckets and Performance
The 988K XE offers a range of bucket capacities from 6.2-17 cubic yards (4.7-13 m3). Rated standard and high lift payload for the loader reaches 12.5 tons (11.3 tonnes) when working with face material and 16 tons (14.5 tonnes) with loose material.
The standard 988K XE wheel loader is performance matched to offer efficient 3-pass loading of the 42.6-ton (38.6-tonne) Cat 770G and 4-pass loading of the 51-ton (46.3-tonne) Cat 772. Its high-lift configuration delivers 5-pass loading of the 61-ton (55.3-tonne) Cat 773G and 6-pass loading of the 70.5-ton (64-tonne) Cat 775G.