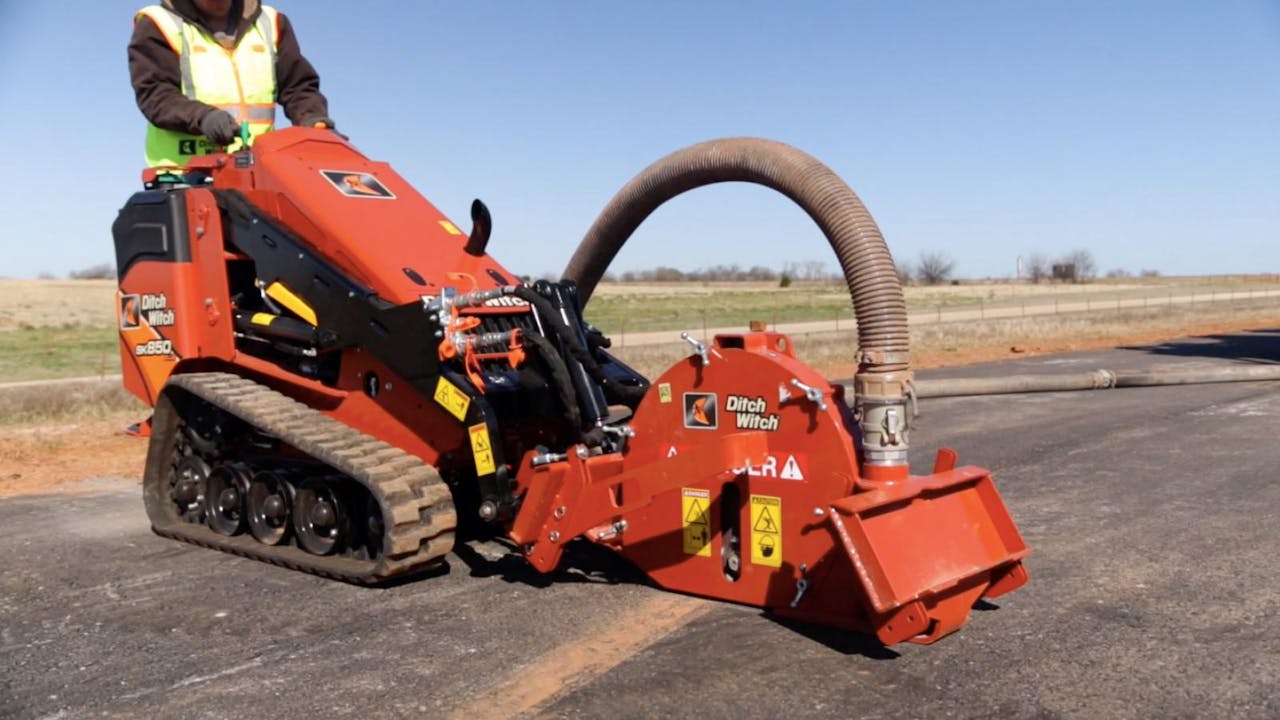 Ditch Witch's new MT9 Microtrencher attachment for the company's compact skid steers provides a narrow, shallow cut for installing fiber optic cables in residential areas without disrupting surrounding utilities.
It excels in tight, confined areas, such as street closings, the company says. It creates trenches up to 9 inches deep and 1.5 inches wide. Ditch Witch's FX65 vacuum excavator can be attached to the microtrencher to suck up the spoils, for a clean trench.
The microtrencher can be pushed or pulled, which allows the saw blade to remain positioned for accurate, efficient cuts. The device works with Ditch Witch's PDC Fiberblade, which has diamond-embedded carbide and lasts up to 20 times longer than standard blades, the company says.