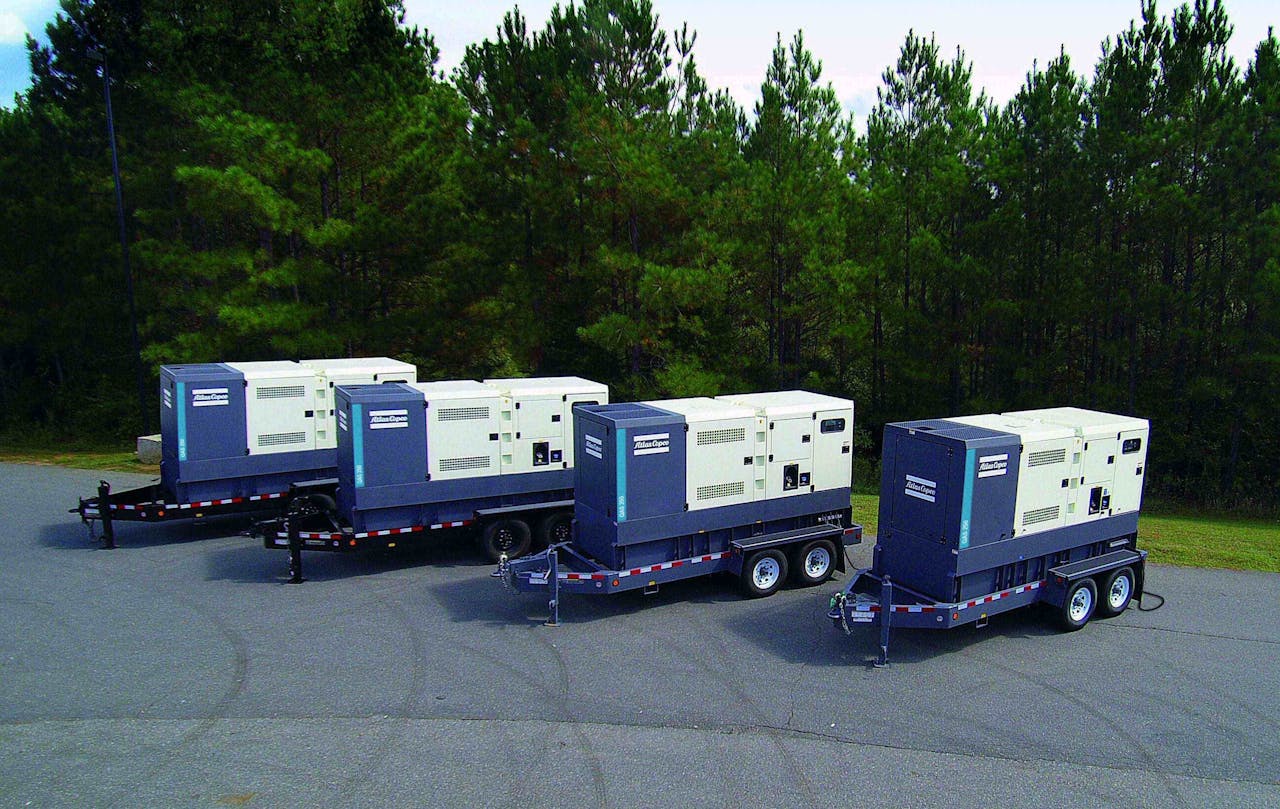 Atlas Copco's eight-model lineup of QAS generators has undergone an overhaul to make them easier to transport, operate and maintain, the company says.
They feature Tier 4 Final engines from Isuzu, John Deere or MTU, and the generators take up 20 percent less space than their predecessors. They also come with the new Power Management System that automatically adjusts machine operation to the workload to save fuel.
The inside doors have been layered with foam for water tightness and sound reduction. The canopy is corrosion resistant.
Depending on the model, the generators can run for 40 hours on a tank of fuel. And operators don't have to bend to connect power cables.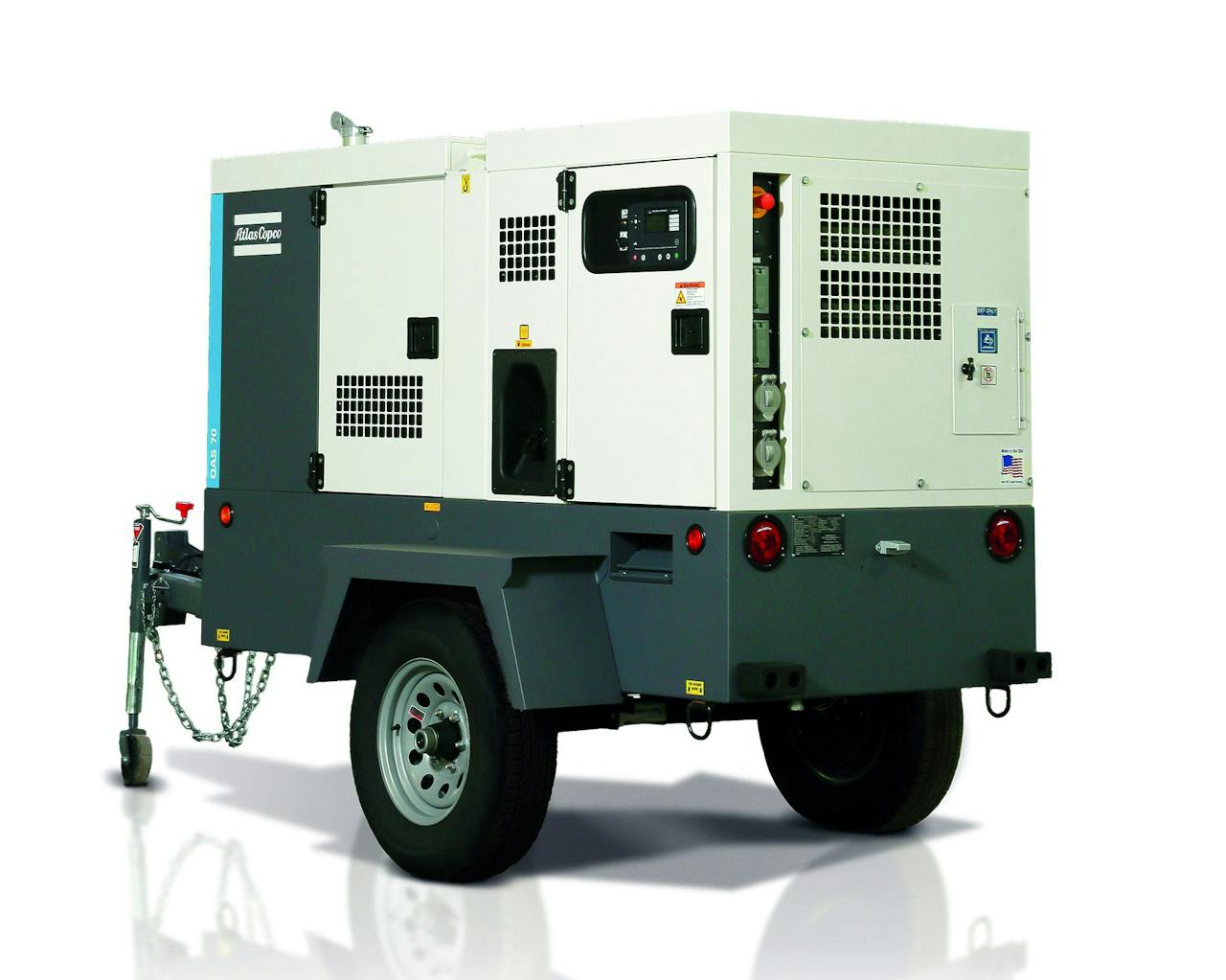 Other features include a controller that starts the generator with two clicks and has advanced warning and alert parameters, an AREP alternator excitation system that provides 300 percent overcurrent for 10 seconds for motor starting, and an external emergency stop button.
The models in the lineup range from 25 to 330 kilovolt amps – QAS 25 ID, QAS 45 ID, QAS 70 ID, QAS 95 JD, QAS 125 JD, QAS 150 MD, QAS 250 MD and QAS 330 MD.
Each generator has dual stage filtration with a safety cartridge and dual stage air cleaning. They need less than two hours of service after every 500 hours of operation, the company says.