This year's International Construction and Utility Equipment Exposition, better known as ICUEE, is heading into a record-size show, with 28 acres of utility and construction equipment and products on display.
More than 900 exhibitors have signed up to display their wares at ICUEE, and about 180 of those companies are new to the show, according to the Association of Equipment Manufacturers (AEM), which sponsors the event. Held every two years, ICUEE is geared toward the electric, telecommunications, cable, natural gas, water and wastewater sectors.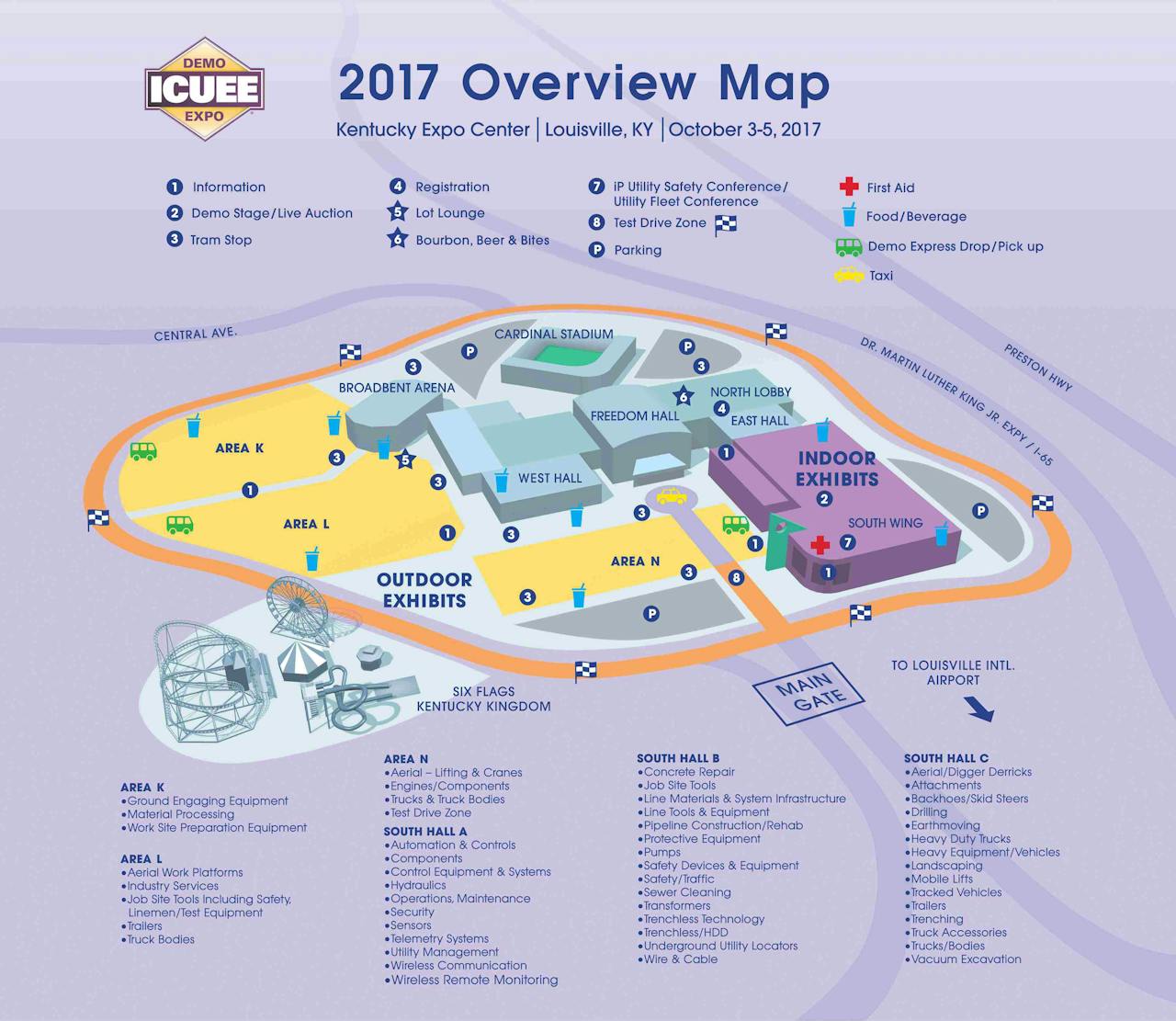 Show organizers have also focused on improving education for industry professionals and have geared programs to better engage attendees.
"We've revamped our education program to where it's more like a field classroom," says Tricia Mallett, show manager, "where attendees are going from booth to booth to visit different aspects of the show instead of just sitting in that traditional classroom."
That means the instructions on industry best practices will be paired with demonstrations of equipment in the exhibit area. The 90-minute field sessions will focus on such topics as drones, fleet management, high-voltage transmission technology, horizontal directional drilling and vacuum excavation. Educational programs will also include the returning Utility Safety and Utility Fleet conferences and the indoor Demo Stage.
In addition, an auction to help those leaving the military find good jobs will take place on Oct. 5th. All proceeds from the auction from will go to the Call of Duty Endowment, which has funded job placement for more than 34,000 veterans.
Gretchen Bakke, author of "The Grid: The Fraying Wires Between Americans And Our Energy Future," will be the keynote speaker for the show luncheon. And AEM's booth will feature free Tomorrow's Topics Today education sessions on such issues as drones, wearable technology and women in the industry.
ICUEE – The Demo Show will be 8:30 a.m. to 5 p.m. October 3, 8:30 a.m. to 5 p.m. October 4 and 8:30 a.m. to 2 p.m. October 5 at the Kentucky Exposition Center, Louisville. Attendee badge fees: $39 if registered by August 25; $49 if registered by October 2; $79, October 3-5. To register, go to icuee.com.