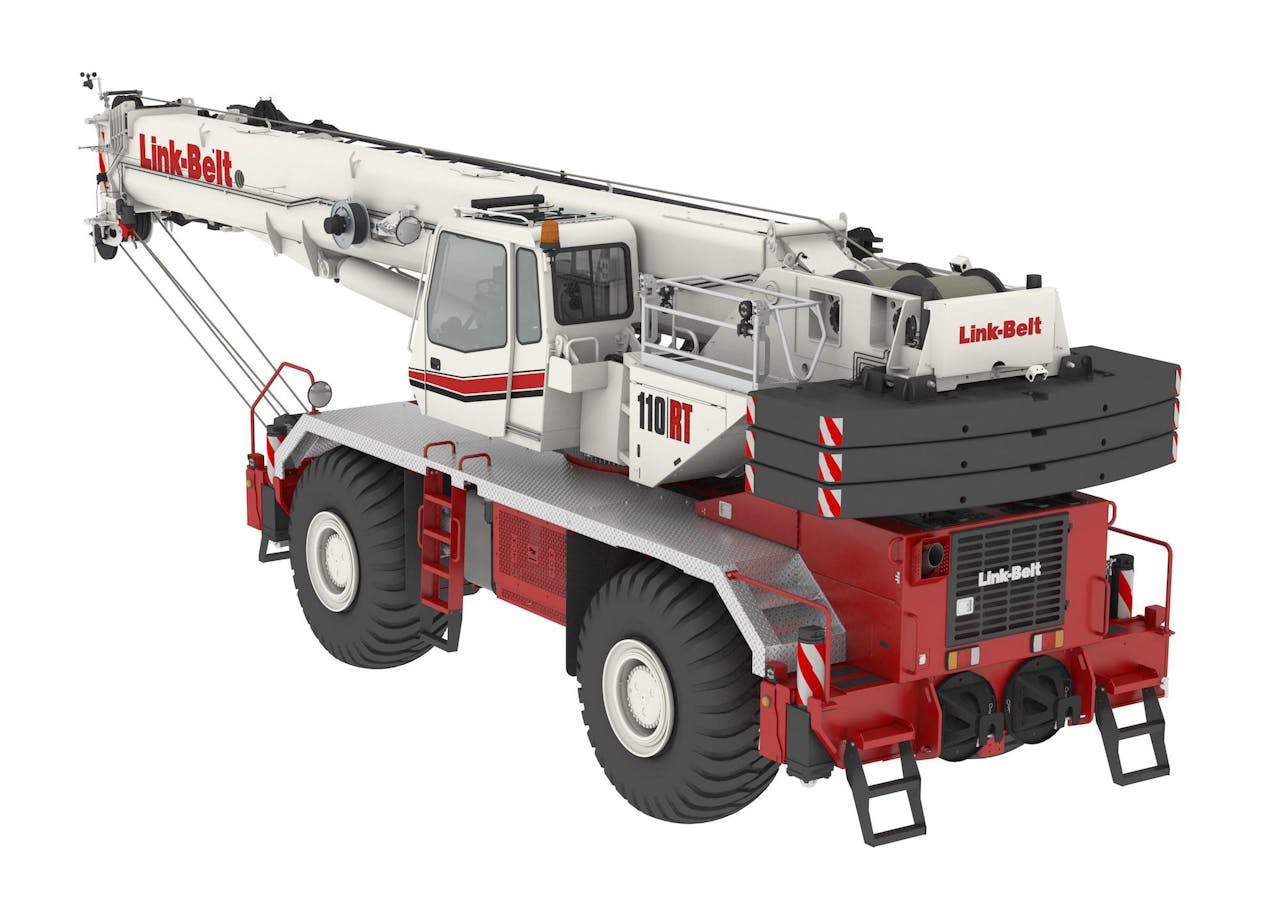 Link-Belt Cranes has upgraded its 100RT rough terrain crane to handle more capacity through improvements that required no physical changes to the machine.
With its new rating of 110 US tons (100 metric tons) the new machine does however carry a new model number: 110RT.
The company notes that because there were no physical changes to the machine, the previous generation 100RT cranes in the field can be upgraded to the new capacity rating with "minimal requirements."
The 110RT's capacity matches that of its sister product, the HTC-86110 telescopic truck crane. Both machines share the same boom.
That six-section pin and latch boom has a length of 164 feet and a maximum tip height of 261.7 ft., Link-Belt says. The crane offers four boom extend modes and the ability to telescope under load. The boom requires no grease thanks to Teflon wear pucks integrated into the wear pad surfaces.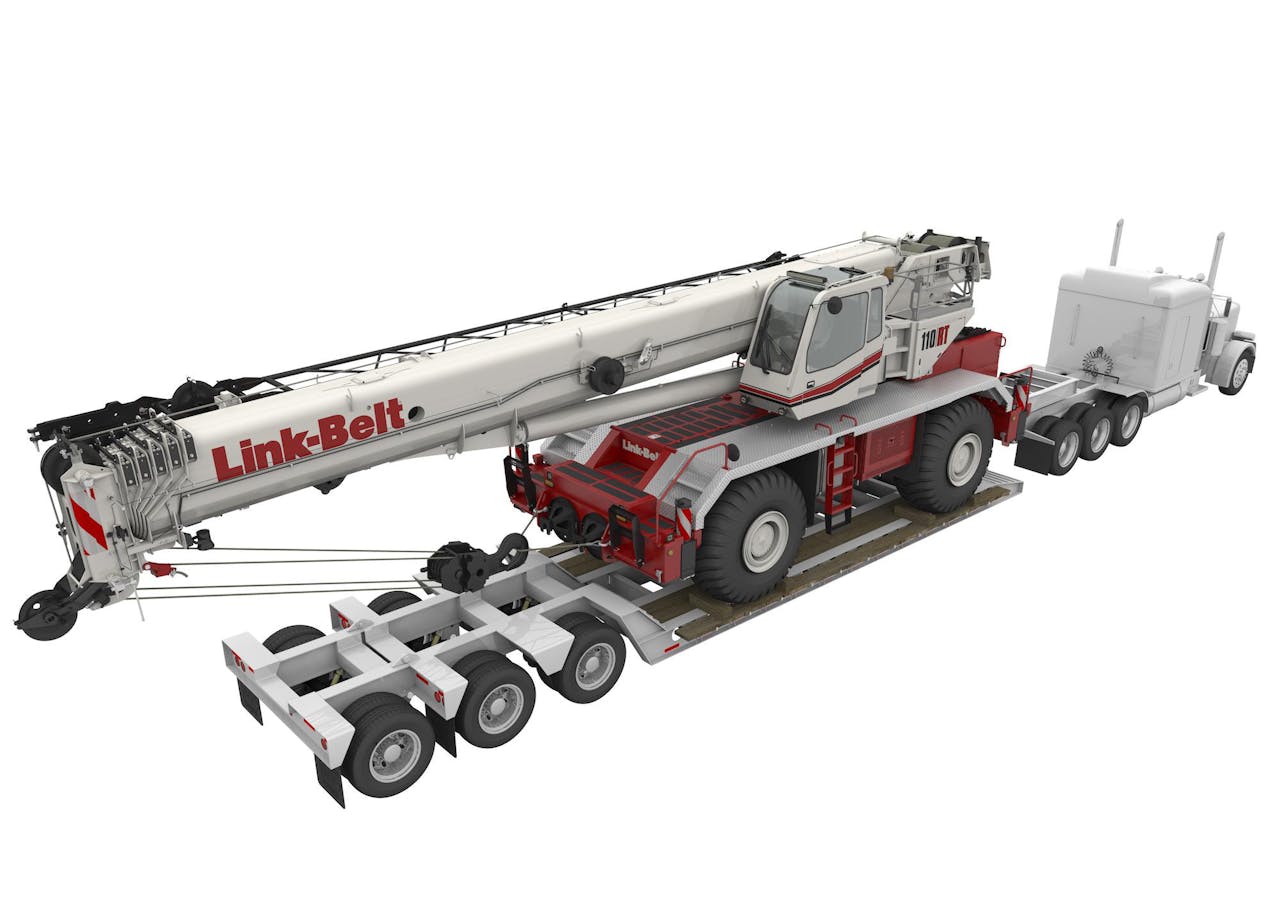 Two-piece and three-piece lattice bi-fold on-board fly options are available with the three-piece featuring an integrated 10-ft. section. The fly manually offsets to 2, 15, 30 and 45 degrees.
Here's what Link-Belt has to say about these fly options. "An available 10-foot heavy-lift fly—integral to one of the fly options—swings and pins into place and has over 24 tons of lifting capacity with one-load two-line lift procedures. Two 16 ft. extensions give the 110RT its maximum tip height of 261.7 ft. (79.8 m). Fly extensions on the 110RT are interchangeable with several existing Link-Belt RTC and HTC models."
The 110RT cab can tilt up to 20 degrees for high-angle lifts. Inside the cab, dual and single axis controllers are available while AC, a sun shade screen and a five-way adjustable seat with headrest come standard. The crane also features three lockable storage boxes: two integrated into the deck and another located between the carrier and front outrigger box.
The 110RT features Link-Belt's Pulse crane operating system which displays on-board diagnostics including rated capacity limiter, wireless wind speed, boom length and angle, radius of load and crane configuration among other data, on the machine's in-cab screen.
Link-Belt offers a camera package on the 110RT that includes cameras for viewing to the right side of the upper, main and auxiliary winch, as well as one for backing up.