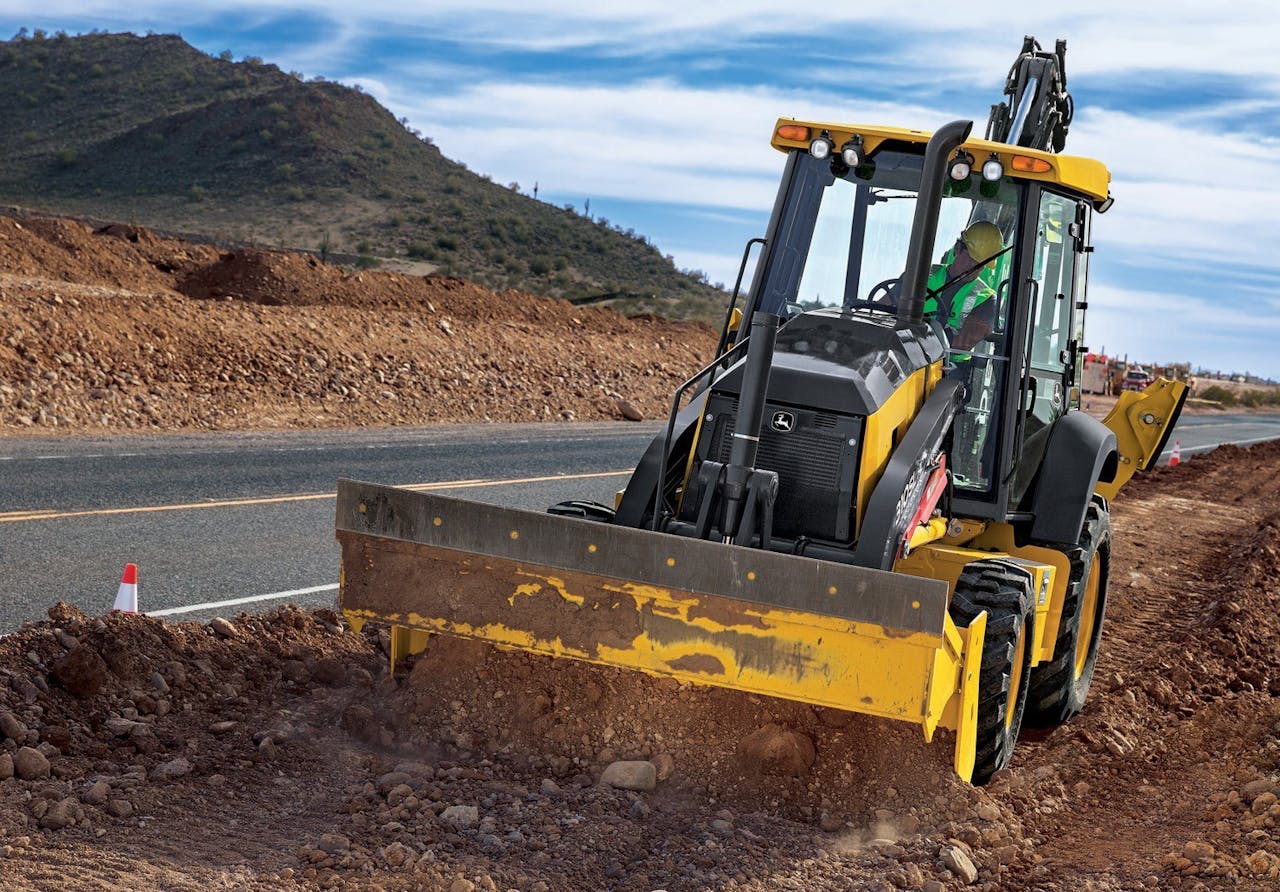 John Deere has refreshed its two-year-old L-Series lineup of backhoe loaders with updates the company says make operation of the machines simpler and more productive.
Brian Hennings, Deere's product marketing manager for backhoes, says the L-Series machines are particularly popular among utility contractors in the Americas, adding that the company worked with fleet managers, owners and operators on updates to the lineup focused on increasing productivity and uptime. "These backhoes can do multiple jobs, and now was the perfect time to make a few updates to improve the overall operator experience…" Hennings says.
As a standard feature on the 310SL HL, 410L and 710L models, Deere has added precision mode. With the push of a button, this mode allows reduced-speed hydraulic functions while operating the backhoe end of the machine. Deere says precision mode allows operators to perform "accurate, detailed work…easily in tight areas, around utilities or while craning." The company adds that the mode also "helps new operators become comfortable with the backhoe."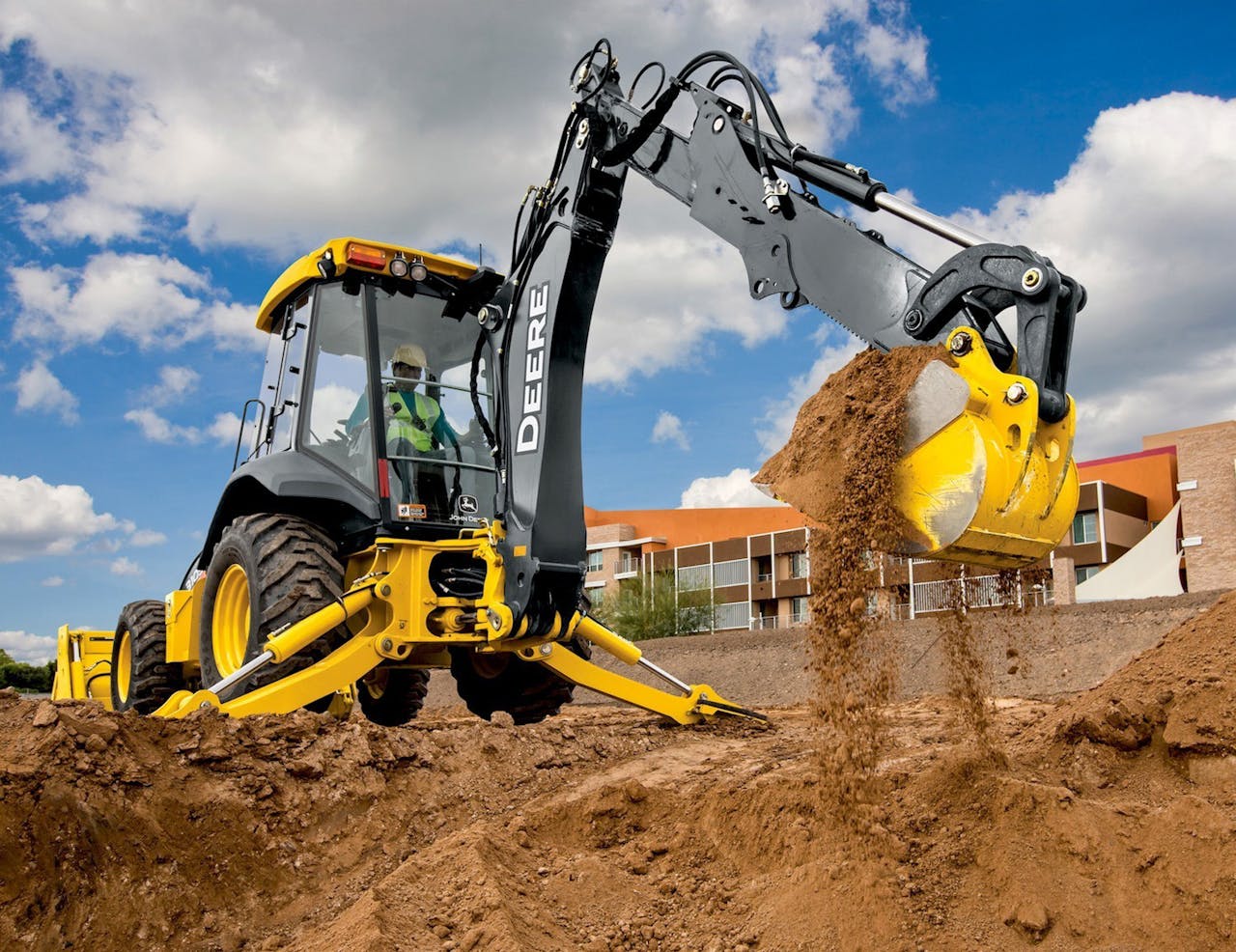 Deere has also improved the pilot controller on L-Series models, increasing the metering range by 16 percent. The company says the change "enhances operator feel at the control helm." Consistency between acceleration and deceleration has also been improved and results in smoother operation and reduced system oscillation, Deere says.
The updated backhoes also boast a new rear hydraulic coupler designed with an integrated control incorporated into the Sealed Switch Module. Deere says it has also introduced a spring-type rear coupler which only requires the operator to leave the cab once during the process of changing buckets.
Finally, Deere has redesigned the L-Series hydraulic thumb option, "reducing trench interference and improving contact points against the bucket cutting edge when handling or loading irregular shaped objects, debris, rocks or anything that cannot be handled with a bucket alone," the company says.