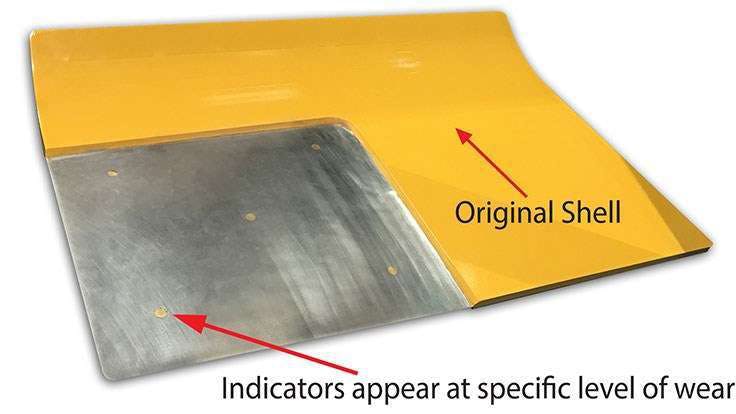 Rockland Manufacturing says it has eliminated the guess work in determining how much life is left in machine attachments with its new Wear Pin technology.
The product is available for excavator and loader buckets; dozer blades and liners; truck bodies, dump beds, chutes and other tools.
When a part is nearing replacement or repair time, the Wear Pins appear on the surface of the attachment. The operator can see the Wear Pins and take necessary action on such parts as moldboards, blades, liners or wear plates. Being able to schedule maintenance in advance helps prevent downtime, the company says.
The Wear Pins also eliminate the need for multiple ultrasonic inspections to assess for cracks in blades and buckets. The pins are installed directly in the bucket shell, blade moldboard or any liner component during manufacturing and appear when the part needs repair or replacement.
Owners can also use Wear Pins to determine the amount of wear over a certain period in a certain location, and different materials can be tested in specific applications next to one another.