Case Construction Equipment says its new line of C Series compact excavators is its broadest range of sizes yet, packing enough and power to tackle everything from landscaping jobs to heavy-duty construction work.
The six models in the series range from the CX17C, with 16.8 horsepower and weighing 3,910 pounds, to the CX60C at 64.7 horsepower and 12,940 pounds. The four models in between — CX26C, CX33C, CX37C and CX57C — range from 24.8 to 66.9 horsepower and weigh 5,520 to 12,050 pounds. Bucket digging force for all six models range from 3,490 foot pounds to 9,550 foot pounds.
All except the largest two models can be towed with a pickup truck without a commercial driver's license (local and state regulations may apply).
Along with a broad range to choose from, Case has added a variety of standard features to the C Series, including zero tail swing, short-radius or conventional design, adjustable boom offset for working in tight areas and an auto-shift travel system to maintain operator comfort and convenience in varying terrain.
Case says its CX57C and CX60C are the company's most powerful compact excavators. LCD touchscreens are standard on the two largest models, providing up-to-the-minute performance data and intuitive access to machine settings.
The smallest model, the CX17C, comes with a variable-width undercarriage and adjustable blade capable of passing through most common gates and for working confined jobsites near buildings and developed areas, the company says.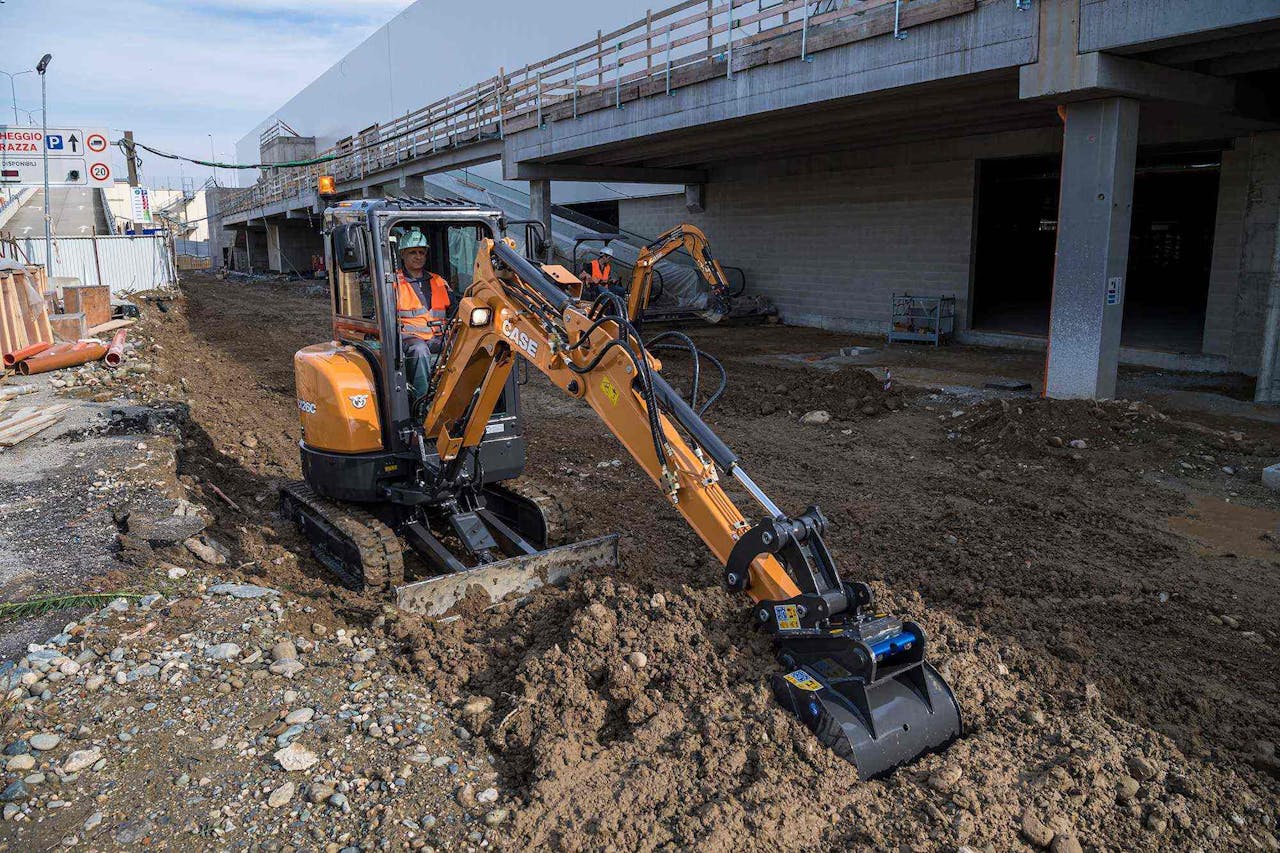 Case touts the mid-sized CX37C as its most versatile machine, powerful enough for tough jobs but nimble enough to maneuver in and out of tight spots. Standard features on the lineup include the ease-of-thumb control for precision control of all attachments. The auxiliary flow diverter valve on the four smaller models allows the operator to switch easily between single and bi-directional flow for use with a variety of attachments.
All models also come with panels that are easy to open for maintenance, and its service checkpoints are grouped at ground level for convenience. Compartments are spacious and open wide for access to the engine, control valves and radiator.
Quick Specs