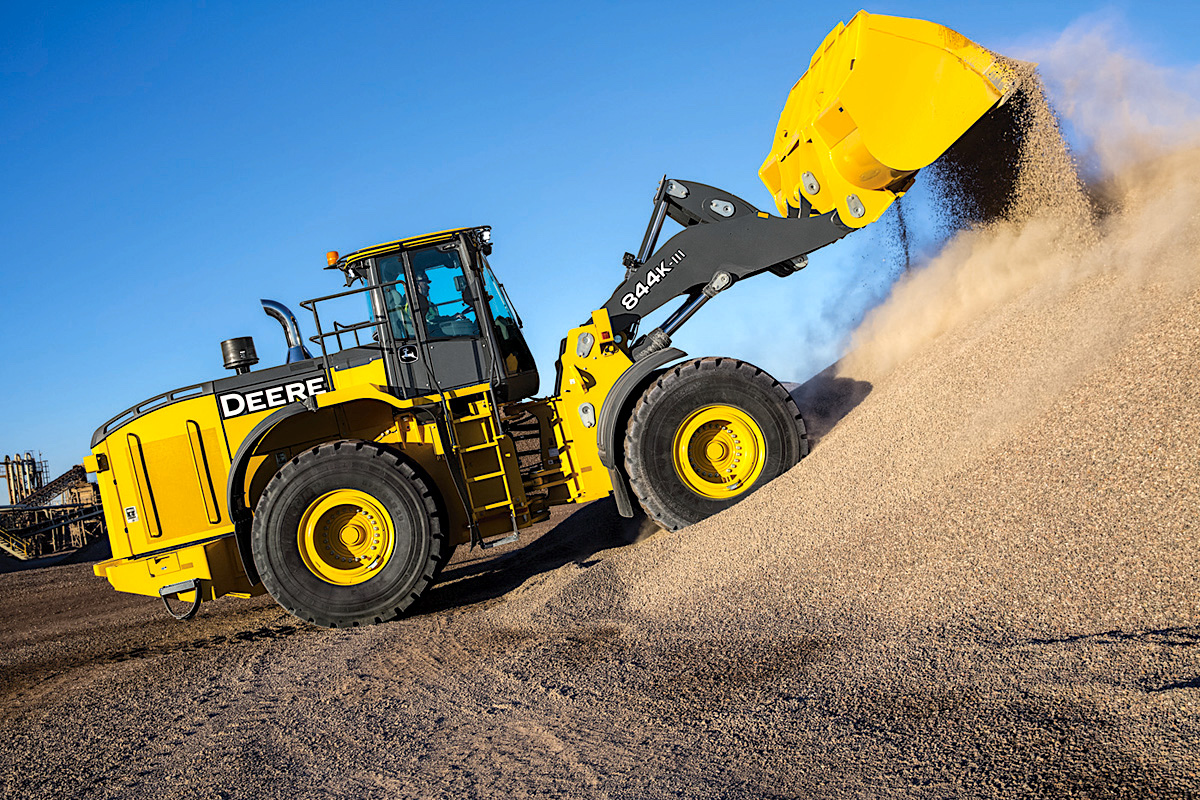 Though profit and equipment sales for John Deere were down in the first quarter, chairman and chief executive officer Samuel Allen says there is reason for optimism in 2017.
"…All of our businesses remained solidly profitable," Allen said in a statement included in the company's quarterly earnings report for the period ending January 29. "Deere's performance showed further benefits from the sound execution of its operating plans, the strength of a broad product portfolio and the impact of a more flexible cost structure."
Deere and competing heavy equipment manufacturers with agricultural interests like CNH have seen sales severely impacted over the last several years due to a worldwide ag slowdown. Allen says the company is "seeing signs" that the industry may be on the other side of this slowdown and says that "agricultural markets may be stabilizing."
Deere profit fell 24 percent from 1Q 2016 despite a net sales increase of 2 percent to $5.6 billion. Equipment sales dropped 1 percent to $4.7 billion.
In the U.S. and Canada, Deere says equipment sales fell 8 percent, largely offset by an 11 percent increase in sales outside North America. Equipment operations reported a net profit of $80 million for the first quarter, down nearly 60 percent from the same period last year. The company reports that some of the improvement seen in the quarter was offset by costs associated with a "voluntary employee-separation program, higher warranty costs and the unfavorable effects of foreign-currency exchange."
Boosting total equipment performance for the quarter was the sale of a partial interest in SiteOne Landscape Supply, Inc., an unconsolidated affiliate.
Deere says Agriculture and Turf sales were unchanged for the quarter with operating profit increasing 48 percent to $213 million from the same period last year. The SiteOne sale was the main driver for this increase.
Construction and Forestry equipment sales fell 6 percent during the quarter with operating profit down 51 percent from last year to $34 million.
Looking forward to the rest of fiscal year 2017, Deere says it expects total equipment sales to increase 4 percent. Total ag sales are expected to increase by 3 percent in 2017 despite remaining down 5 to 10 percent in North America. Construction and Forestry sales are expected to increase by 7 percent due to worldwide economic growth.
"Deere continues to perform far better than in agricultural downturns of the past," Allen said. "This reflects our ongoing success developing a more durable business model and a wider range of revenue sources. What's more, our efforts to improve operating efficiency are gaining traction and we remain confident that we can deliver at least $500 million of structural cost reductions by the end of 2018. These actions reinforce our belief that Deere is well-positioned to deliver significant value to customers and investors in the future."