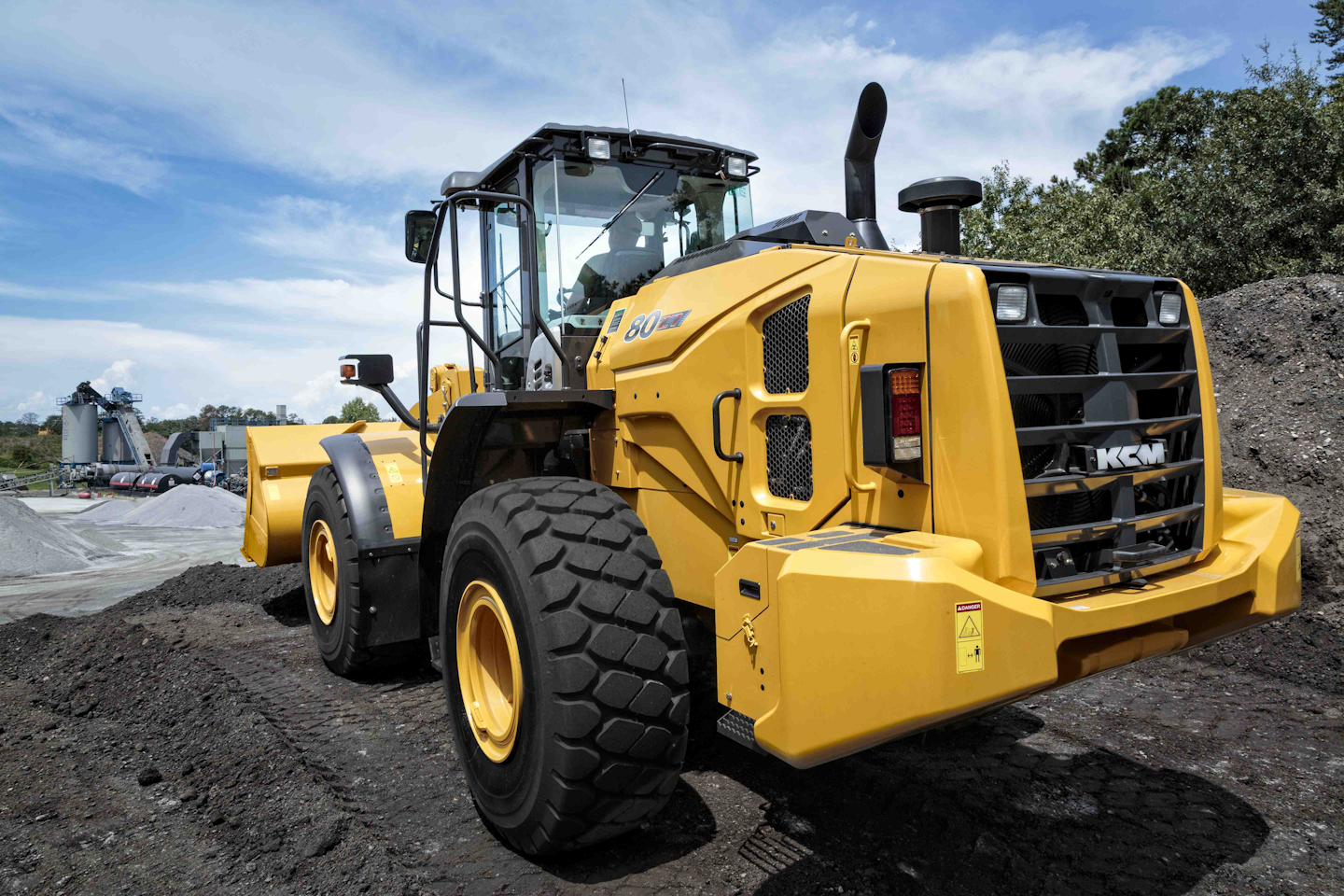 The Tier 4 Final version of the 80Z7 wheel loader has been released by KCM Corporation. Equipped with a 4.2 -cubic-yard general purpose bucket, the loader is powered by a 200-gross-horsepower Cummins QS86.7 engine.
The machine has no diesel particulate filter (DPF), which eliminates the possibility of plugging or DPF-related servicing. Instead, the loader uses a diesel oxidation catalyst and selective catalytic reduction technology and diesel exhaust fluid to meet emissions standards.
The loader features the KCM IntelliTech Operating System, which controls all loader systems. The system includes a variable-speed reversible fan that minimizes parasitic power drain while providing maximum cooling as needed. A lock-up transmission clutch gives better hill climbing, faster acceleration and greater fuel efficiency.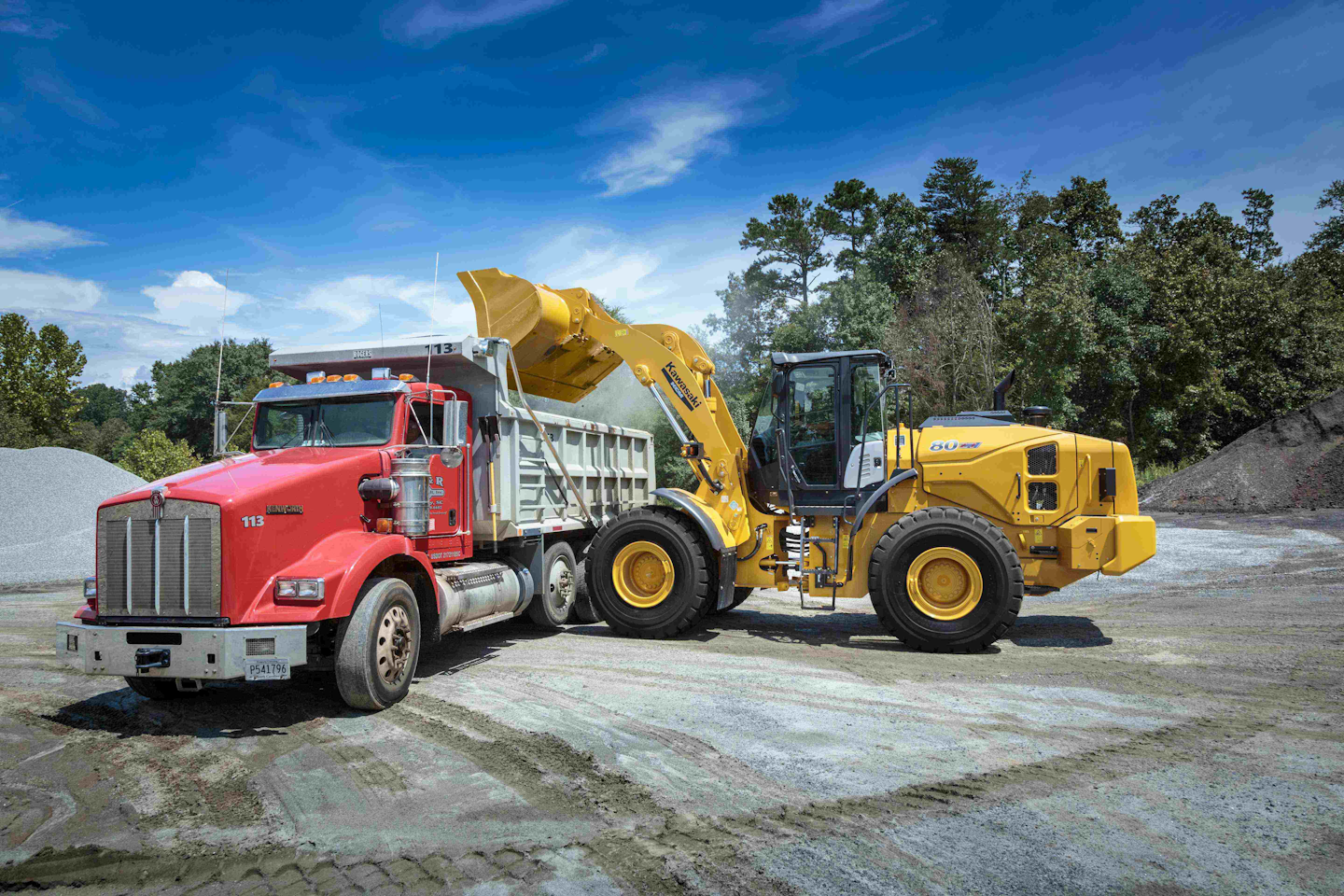 The cab features a standard super-wide angle rear view camera to help operators monitor activity outside of the machine. Two control systems are available: a conventional steering wheel with a tilting/telescoping column, or joystick steering. The KCM Global e-Service telematics system monitors and collects operating data and alerts.
The Z7 lineup was formerly marketed under the Kawasaki-KCM brand. Hitachi Construction Machinery purchased KCM Corporation in 2015.