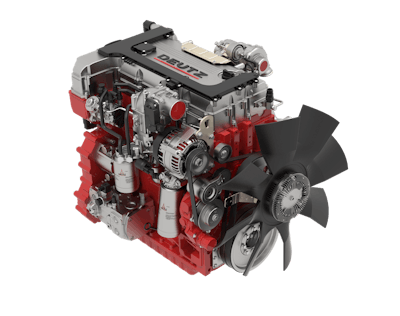 Deutz and Liebherr have announced a partnership that will bring Liebherr-built engines into the Deutz lineup.
Deutz says the addition of these Liebherr engines will expand its product portfolio to span from 200 kilowatts (268 horsepower) to 700 kW (938 hp).
Deutz and Liebherr will develop these engines for EU Stage V, U.S. Tier 4, China IV and EU Stage IIIA emissions standards. The agreement calls for Liebherr to deliver the first of these engines, which will be branded with the Deutz name, in 2019.
The agreement also calls for the production of a Liebherr 9-liter engine in China as well as expanded use of Deutz engines in Liebherr's machines up to 150 kW (201 hp).
The two companies have come to agreement on only the "key aspects" of the partnership and will draw up and sign contracts settling further details "soon."