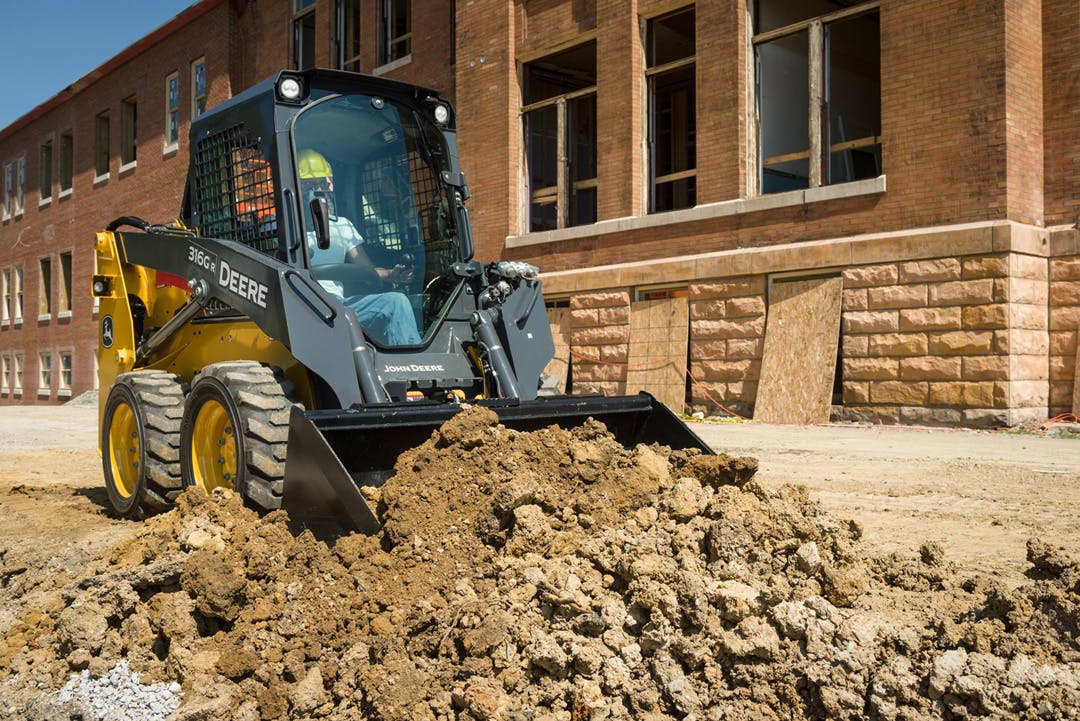 John Deere has introduced a new skid steer and compact track loader bucket to its WorksitePro attachment lineup the company says makes land shaping, dirt leveling and landscape installation easier.
These new grading-heel buckets have similar dimensions to a standard dirt bucket, but feature a squared-off heel for back-dragging applications and smooth bottoms—with no lifts or edges— for creating flat surfaces.
The buckets are available in 60- and 66-inch sizes and are designed specifically for the 312GR, 314G, 316GR and 318G skid steers, and the 317G compact track loader.
The buckets, like all other WorksitePro attachments, quickly connect to these machines through Deere's self-cleaning Quik-Tatch attachment system.