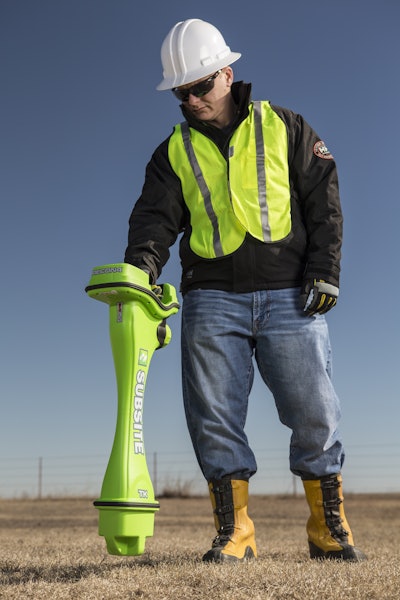 Subsite Electronics has introduced a new series of horizontal directional drill beacons and a new HDD guidance system built atop an improved technology base that not only adds features, but allows for the system to accept upgraded features down the road.
The TK RECON Series improves upon the original TK Series with more battery options, an improved radio, a louder speaker and an integrated compass.
"The battery choices are a big deal," says Subsite product manager John Bieberdorf. TK RECON users can chose Li Ion, NiMH, or off-the-shelf "C" Alkaline batteries for flexibility of cost and better performance in colder climates.
"Li Ion batteries are rechargeable and deliver twice the battery life of Alkaline. But just as important, our trackers are the only ones to accept off-the-shelf "C" batteries. If you forget to recharge batteries or lose charge on the jobsite, you can pop in some "C" batteries and stay productive," Bieberdorf says.
The improved radio features increased interference immunity and transfers information faster.
The new system also offers connectivity with Android and iOS devices for downloading bore information into TSR mobile. The system offers dual locating methods (walkover and DrillToTM) and a depth range of up to 110 feet. Product configurations include the single-frequency TK RECON1TM (29 kHz), the two- frequency TK RECON2TM (12 kHz and 29 kHz) and the four-frequency TK RECON4TM (1.5 kHz, 12 kHz, 20 kHz and 29 kHz).
The new 15T, 17T and 19T HDD beacons can be used with both the original TK Series system or the new RECON system.
Bieberdorf says these devices are the only beacons repairable in the industry. "We can replace the electronic module and have your beacon jobsite-ready for about half the cost of a new beacon. Operators who have ever 'burned out' a beacon will appreciate the cost savings," he says.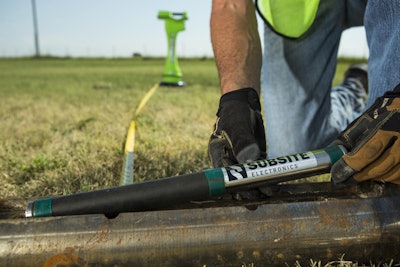 The beacons are available in one, three or four frequencies and feature three field-configurable power levels and automatic tuning circuitry that adjusts to match the housing the operator is using.
"You can even go as low as 1.5 hertz for working around materials like metal rebar. In short, you can do more with one beacon," Bieberdorf says. "Automatic tuning circuitry adjusts to match the housing you are using, our new BlueTooth® module increases connectivity for more reliable performance, and higher-grade components increase our maximum operational temperature from 176°F to 221°F."
The beacons also lack the "on-off-on" operation sometimes sees in other HDD beacons, due to redundant/boosted power supply circuitry.