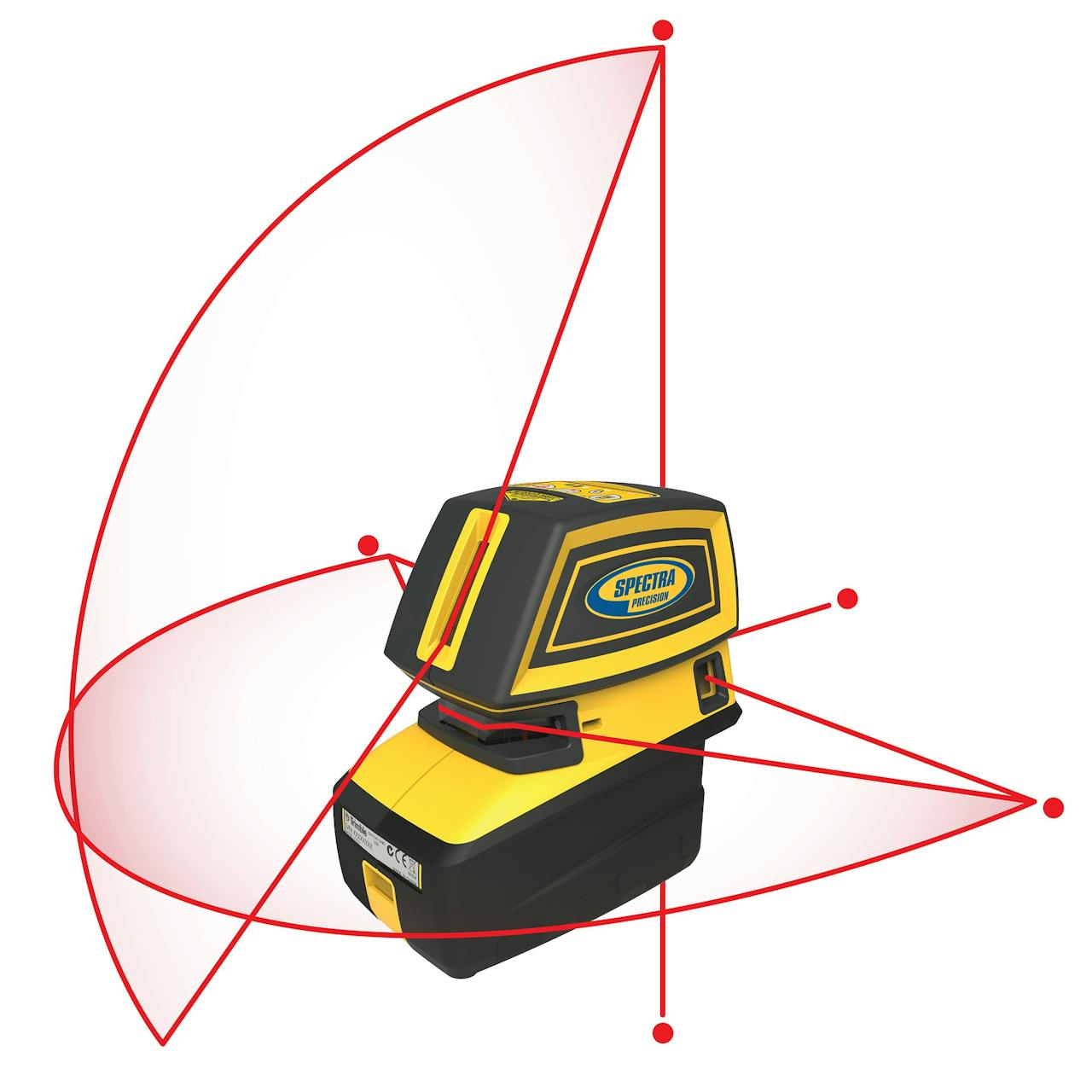 Trimble has unveiled a new five-beam layout laser at the Bauma show in Munich.
The company's new Spectra Precision LT52 Point and Crossline laser combines a 5-beam laser pointer with a horizontal and vertical crossline laser for use in a wide variety of construction layout and alignment applications.
You can use the LT52 for interior and exterior work including horizontal and vertical alignments, wall layouts, point transfer and a variety of interior finish jobs. The unit is self leveling. Simply set it up and turn it on.
When combined with the Spectra Precision HR220 Line Receiver, making the laser and receiver package assists in general leveling and alignment tasks including elevation checks septic tank installation and landscaping.
The points and cross lines generated by the laser are bright enough to be seen in most working conditions and are visible up to 200 feet away from the unit. The cross beams fan 210 degrees to intersects with side and overhead points.