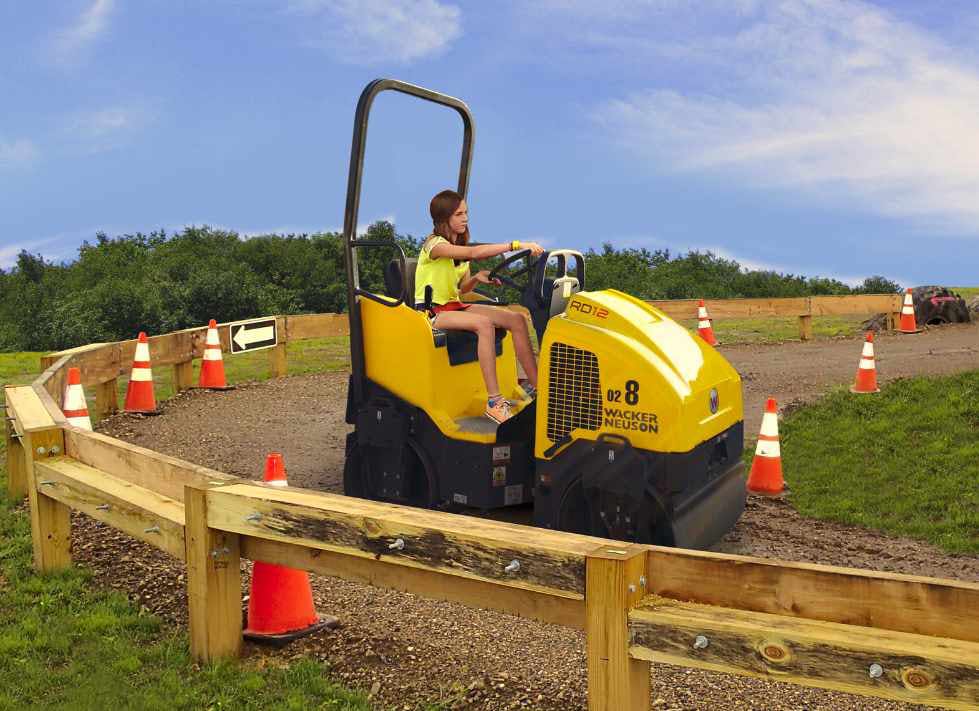 Ever since the launch of the park, Diggerland USA officials promised that they would keep looking for new heavy equipment rides and attractions to share with patrons. The latest ride for the park, the first and only construction theme park in the U.S., gives kids big and small a chance to operate a compaction roller.
Dubbing the ride the "Shake N' Roll," Diggerland will allow patrons to operate a fleet of Wacker Neuson RD12 tandem rollers along a course.
The RD12 is a one-ton hydrostatic vibrating roller with front drum vibration and articulated steering.
The rollers are the 26th attraction at Diggerland, which is located in West Berlin, NJ. The park opened in the spring of 2014 and since then has added a steady stream of attractions.
In addition to the park's headlining ride the "Spin Dizzy," which loads eight people inside an excavator bucket before whirling them around, Diggerland features backhoes, excavators, telehandlers and site dumpers for patrons to operate.
In June the park announced the addition of the JCB GT, the world's fastest backhoe, and ARGO amphibious vehicles.