Big enough for heavy digging and utility work but light enough for easy transportation, the new Link-Belt 210 X4 excavator delivers 9-percent faster cycle times compared to its predecessor, says the company.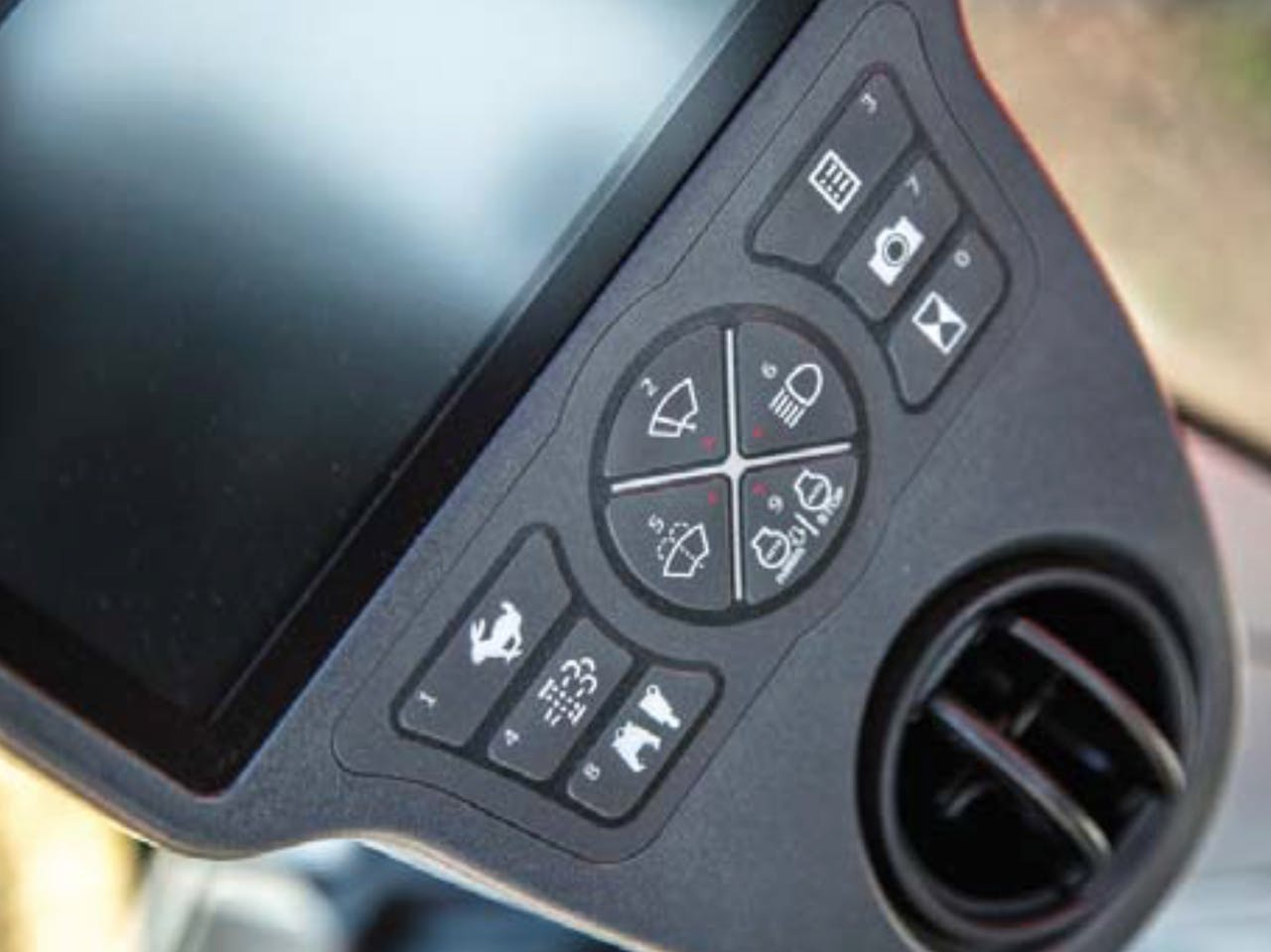 The up-tempo performance comes at the behest of a new hydraulic control valve with a 30-percent larger passage area. The extra flow is distributed to a larger boom and arm, and bigger auxiliary spools reduce pressure loss and distribute oil more smoothly.
Two Kawasaki-built electronically controlled variable displacement axial-piston pumps and a Kawasaki gear pump deliver the fluid.
The Link-Belt 210 X4 runs off a Tier 4 Final, 160-horsepower Isuzu engine that boosts fuel economy 12 percent over previous models and registers a stingy two to three percent DEF consumption rate.
A rear-view camera comes as standard equipment and shows panoramic views behind the machine through the seven-inch in-cab monitor.
The excavator also comes with the company's proprietary telematics system that enables 24/7 remote monitoring and security. A three-year subscription is included at no extra charge.
What the company calls the Wide Angle Visual Enhancement System (WAVES) is offered as an option. This system includes three closed circuit, high-resolution cameras that provide a seamless 270-degree viewing arc with no blind spots.
The 210 X4 digs to 21-feet, 10-inches deep. From ground level it reaches up to 31-feet, 11-inches. The bucket exerts a digging force of up to 34,600 foot-pounds, and the machine weighs 48,900 pounds.