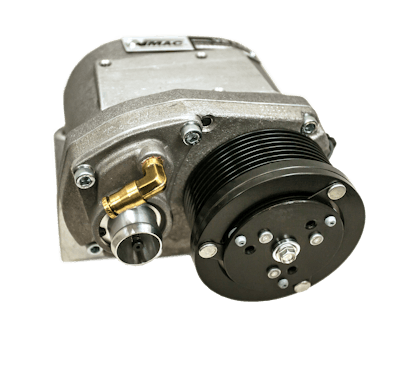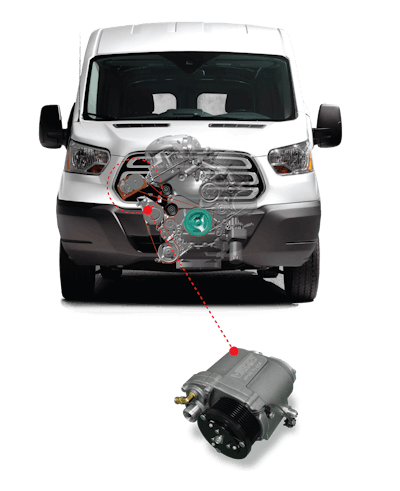 Everybody needs an air compressor. The trouble is, stand­alone compressors are big and bulky and hard to move around.
VMAC has solved that problem with a wide range of underhood air compressors that use your vehicle's engine power to drive the air compressor.
The latest models in the VMAC lineup are engineered for Ford's popular Transit vans as well as the GMC Savana. It cranks out 30 CFM at 100 psi (max 150 psi), which will meet the needs of most construction applications.
The belt­driven, oil­-injected, rotary screw air compressor weighs 85 pounds and comes with a mounting bracket, oil cooler and air/oil separator, oil filter, throttle control, an hour meter and high­-idle speed adjustment.
To keep you and your vehicle safe, the unit offers a thermal protection circuit, automatic rapid blowdown valve, 200 psi overpressure safety valve, and electronics that ensure the truck is in park with the parking brake engaged before the system will start.