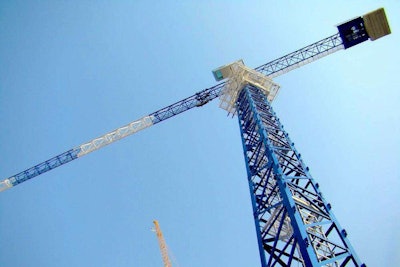 We get the appeal of operating cranes. We do. The views some jobs offer are unparalleled by any other profession out there.
But what we don't get is the maddening urge that apparently comes over some people when passing by a construction site to scale one of these machines and see what happens.
Especially when that urge could mean the end of a promising sports career.
According to a report from the Orlando Sentinel, two pitchers on the University of Florida baseball team were arrested Sunday night when University Police caught them climbing a crane on a campus jobsite.
Sophomores A.J. Puk and Kirby Snead were charged with third-degree felony criminal trespass. The players were released Monday morning, however, both have been suspended indefinitely from the team, the Sentinel reports.
Puk, a towering 6-foot, 7-inch pitcher leads the No. 10 Gators with 45 strikeouts this season while Snead has appeared in 13 games this year as a reliever.
Stay off the cranes, kids. Just because you think you won't fall doesn't mean there isn't a huge risk.