During the Association of Equipment Management Professionals' annual meeting in Orlando this week, the group named Case Construction Equipment its Associate of the Year.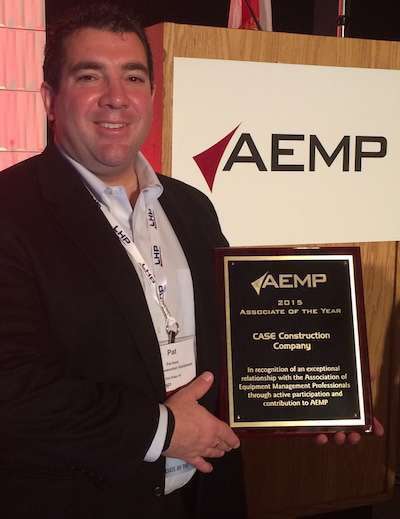 AEMP gives the award each year to a member company which "has significantly enhanced or promoted AEMP's mission and vision."
"CASE is actively involved with our membership and has placed a focus on educating equipment owners on ways to optimize equipment productivity and total cost of ownership through technology," said AEMP president Stan Orr in a prepared statement. "That, combined with its leadership on the issue of infrastructure investment through the Dire States platform, makes CASE a valuable member of AEMP and our Associate of the Year."
Case launched Dire States after the American Society of Civil Engineers gave a D+ grade to U.S. infrastructure in 2013. The campaign saw author and former contractor Dan McNichol tour around the country in a rusted and beat up 1949 Hudson Commodore—a moving metaphor for the state of the country's infrastructure.
The Dire States platform was featured in both this year's AEMP conference keynote address and a panel discussion on infrastructure investment.