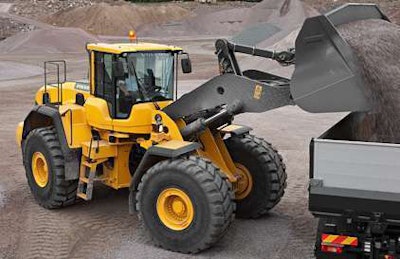 Volvo Construction Equipment has launched its first conversion kit that will allow customers to resell their Tier 4 Interim machines to others outside of highly-regulated countries.
Tier 4 engines require the use of ultra low sulfur fuel, which is not available in much of the world. This, in turn, has caused concerns about the resale of U.S. Tier 4 machines, many of which end up in lesser-regulated areas, particularly Mexico and South America.
First announced in 2013, the "de-tiering" kits protect the company's Tier 4 engines from the detrimental effects of high sulfur fuels up to 10,000 parts per million (ppm).
Volvo will release a series of these de-tiering kits from now through the end of 2015. This first kit is for the company's A25-A40 articulated haulers with D11, D13 and D16 engines, as well as the L150-L250 wheel loaders with the D13 engine.
The kit eliminates the need for regeneration and installation involves an exchange of hardware and a software update, Volvo CE vice president of product platforms Alan Berger explained in a prepared statement. Berger said once a sale has been completed, the new owners in the destination country then contact their local dealer to arrange for installation of the kit which takes about a day and a half. The conversion is permanent.
Kits for the EC340-E480 excavators, also with the D13 engine, will be launched early next year. The company says it will be launching kits for machines with medium-duty engines throughout next year.