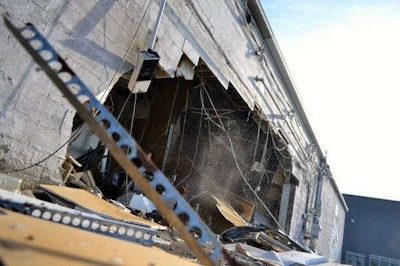 For the second time in the last two weeks, thieves in Cleveland have stolen heavy equipment from a construction site to smash their way into a local business.
Early Monday morning, an excavator was used to rip into a market on the city's East Side and last Tuesday a wheel loader was used to bring down the wall of a strip mall in the Collinwood neighborhood, gaining access to three stores, according to reports from Cleveland.com.
Police told the site that the loader was stolen from McNally/Kiewit from a a temporary construction that was fenced in. Once inside the strip mall, the burglars made off with a safe from American Loan check cashing.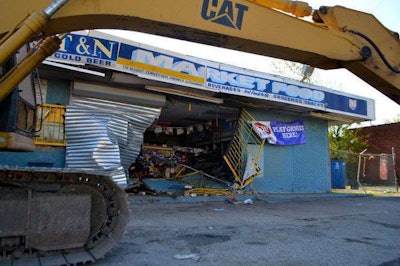 The excavator, a Caterpillar 320, was stolen from an abandoned building being demolished by contractor Michael Collins. Collins told the news site this is the second piece of equipment he's had stolen from the jobsite in the last three weeks.
Police said nothing was stolen from the market, but investigators did find a computer bag and a glove inside the excavator's cab. Police are trying to determine if the incidents are related.