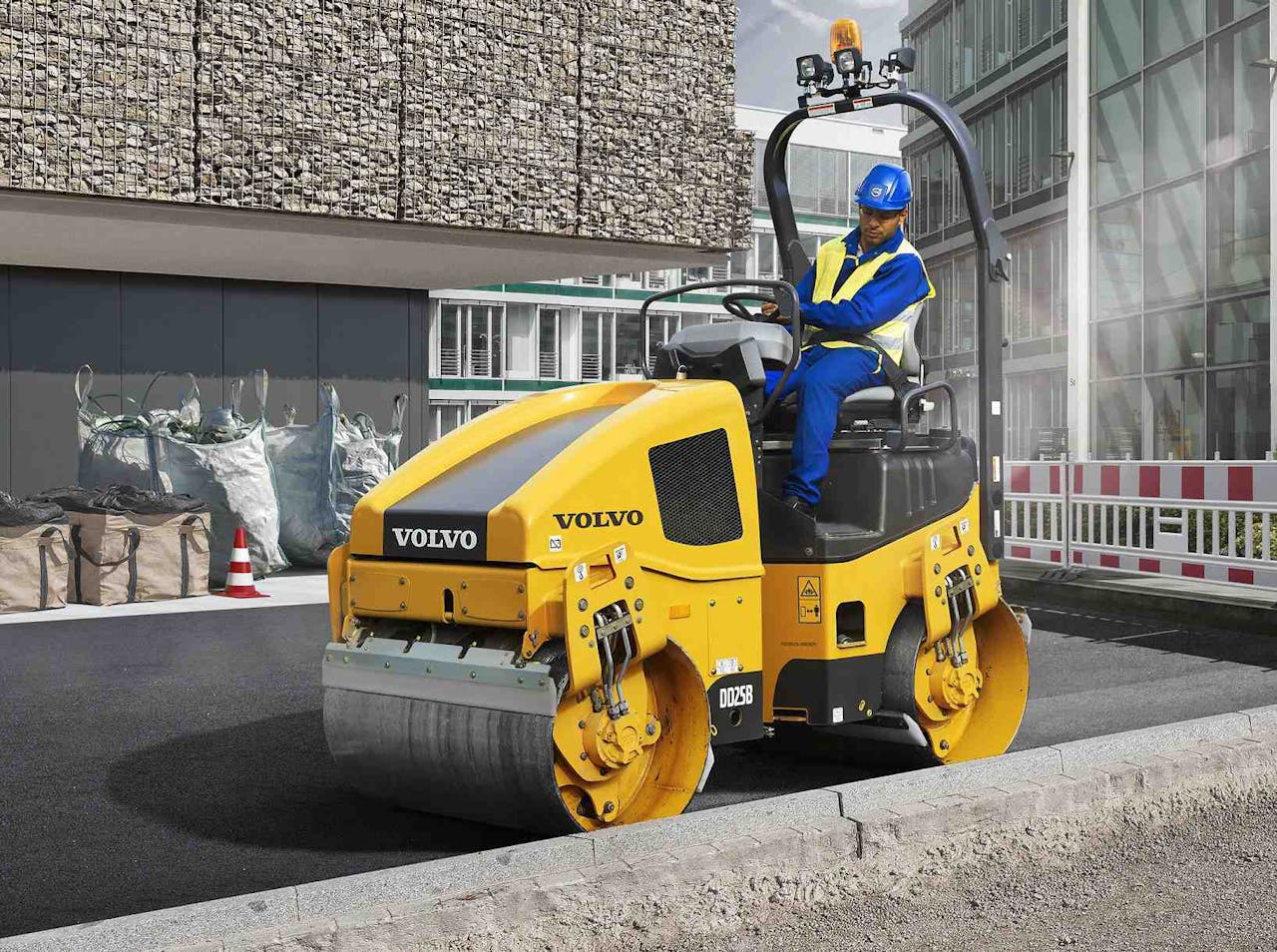 Volvo Construction Equipment's new DD25B double drum compactor combines high productivity with reduced fuel consumption with, offering a 7-percent decrease in fuel from the previous engine.
Powered by a Tier 4 Final three-cylinder 25-horsepower engine, the DD25B conforms to EPA emissions standards without the added cost of an aftertreatment system.
The DD25B delivers high frequency compaction with a choice of 3,300 or 4,000 vpm, depending upon the application. Angled drum mounts, a sloping hood design and a sliding seat ensure a 360-degree view of the drum edges when the compactor is rolling.
The drums' chamfered edges ensure a smooth mat, and a consistent flow of water is delivered to the front and rear drum surfaces to eliminate asphalt pickup for a high quality finish. Additional features include a high capacity water tank that can be monitored from the operator's seat, adjustable interval between sprays and easily removable water nozzles.
Maintenance is simplified via long-life urethane front and rear drum wipers, eccentric bearings that are lubricated for life and built to tolerate high temperatures and rotation speeds. An auto-start vibration engages automatically when the FSR level is moved out of neutral, disengaging when the lever is in the stop position.