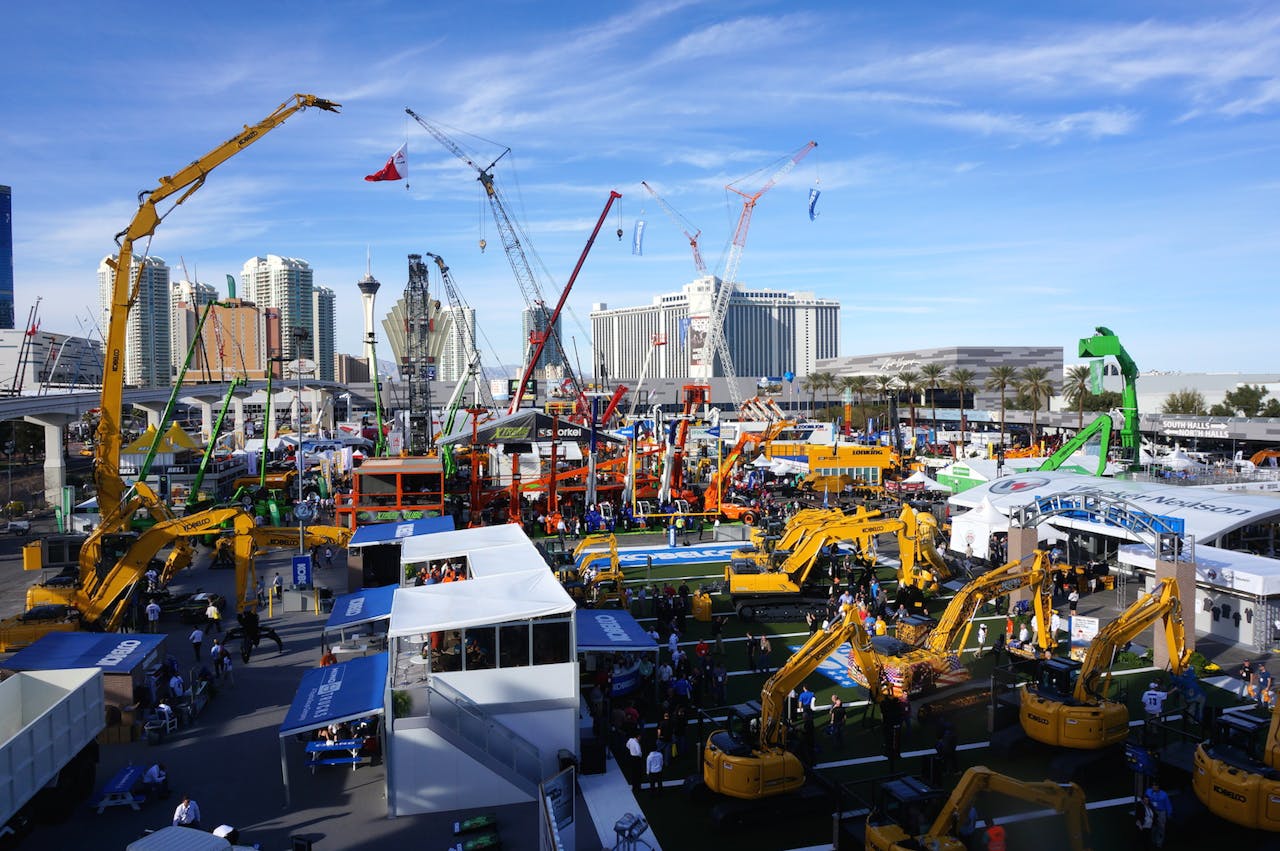 As ConExpos go, the 2014 show was a welcome shot of enthusiasm for the construction industry. But it was a short quote from Doug Oberhelman, CEO of Caterpillar, that I think set the tone and the goals for the next decade in the heavy equipment business.
Oberhelman was talking to the press about the completion of Tier 4 Final emissions requirements and all the money, R&D and blood, sweat and tears it took to get to this point. Now that those have been met, Cat's engineers were able to "unleash" their creative energies in projects other than emissions controls, he said.
"It's freeing up all of our engineering resources after 15 years," Oberhelman said. "They're going to go after things they wanted to go after for a long time."
It's a sentiment I think is shared by every OEM in the industry. Every manufacturer of diesel powered equipment had to pour the majority of it's R&D money into making emissions reduction work. This demanded huge capital allocations retooling of factories, new service and maintenance protocols, and and dealers had to figure out how to explain the price increases to customers during a prolonged recession.
But as ConExpo showed, Tier 4 is a done deal, settled science. It's here and not going away. Now the industry can turn its engineering focus to something else—primarily hybrids and energy efficiency.
Most OEMs I've talked to say the next goal for the EPA is going to be carbon emissions, which for all practical purposes means fuel efficiency. Fortunately the regulatory juggernaut has not started rolling on this "Tier 5" scenario, and kudos to the industry for not waiting for the government to tell it what to do.
Virtually all OEMs and component manufacturers are working on creating whatever fuel efficiency gains they can find anywhere on the machine. One or two percent gains are nothing to ignore anymore especially when five or six of these can add up to real dollars and fuel saved.
"Friction is the enemy," as I've heard many engineers say. To fight friction hydraulic hoses are being redesigned for more efficiency flow by reducing sharp bends and internal friction. Low viscosity lube oils are already popular for highway trucks and making their debut in the off-road world. Transmissions are being tuned and wired to on-board computer networks so that every shift is made at the optimal point.
But where the biggest gains in fuel efficiency will come from in the future is the marriage of diesel power and battery storage, diesel-electric hybrids. A few hybrid machines emerged between this ConExpo and the last. These include:
Komatsu's hybrid excavators
But the diesel-electric hybrid field got a substantial boost from ConExpo 2014, including:
What all these hybrid drive systems have in common is they allow you to run with a slightly smaller engine at a lower rpm. This translates into fuel savings, fewer PMs and longer engine life. But that's just the beginning.
Some proponents of diesel-electric earthmoving equipment are also promising that with all the surplus electric power being generated they may be able to do away with alternators and electrify the components that normally hang off the serpentine belt such as lube, AC and water pumps, thereby greatly reducing parasitic loads. Cummins officials even hinted that it might be possible one day to drive hydraulic pumps with hybrid electricity instead of flywheel power.
I don't think it's hyperbole to say that the diesel-electric hybrid is the biggest paradigm shift in the modern industrial world since the invention of the internal combustion engine itself. It's still in its infancy but it has a long future ahead of it. This is exciting stuff.