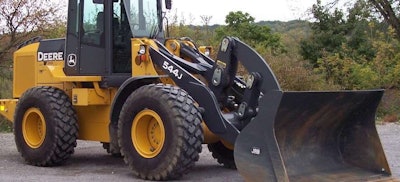 [imagebrowser id=31]
Using Randall-Reilly's Equipment Data Associates to find out the unit count winners, we calculated the top-selling construction equipment types and specific models over the past 10 years. EDA tracks financed units only—so if you bought a machine with cash or by a letter of credit, it doesn't have the data. What's left, however, is a large chunk of the market for most equipment types.
Check out the top 7 most financed equipment by clicking through the gallery above. Some of these are oldies, but obviously goodies. (Caterpillar, for instance, is now on its E Series of excavators.) Just how many of these top selling models do you have in your fleet?
If you want to pit equipment type against equipment type in terms of number of financed units sold, there have been some massively uneven contests going on. The number of new (and low cost compared to other equipment types) skid steers financed in the past 10 years is more than double the number of mid- to large size excavators financed (this includes sales, rentals and leases). And you can see how much compact track loaders have been embraced by contractors: they are second in terms of units sold.