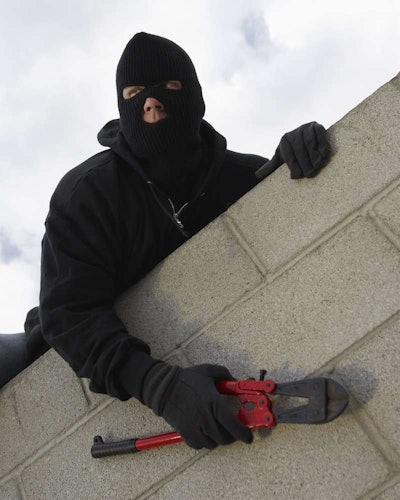 The National Insurance Crime Bureau released its annual report yesterday showing a seven percent drop in heavy equipment thefts since last year and a 19 percent drop since 2008.
But the real kick in the pants contained in this report—only 20 percent of this stolen equipment is ever recovered.
The NICB co-produces the report with the National Equipment Register (NER), and examines heavy equipment theft data submitted by law enforcement to the National Crime Information Center (NCIC). It also profiles that data according to state, city, month, equipment manufacturer, equipment style (type) and year of manufacture.
A total of 10,925 pieces of heavy equipment were stolen last year, according to the report. Mowers were the most popular item, followed by skid steers and tractors. John Deere equipment was the most popular brand among thieves with Kubota, Bobcat, Caterpillar and Toro, respectively, close behind.
The NICB has a few tips for deterring thieves. These include using hidden fuel cutoff systems and removable fuses, parking equipment in clusters to make it hard to extract, the use of sleeve locks that fix backhoe outriggers in the extended position and hydraulic locks that make it impossible to drive articulating equipment in anything but a tight circle.
To help law enforcement with recovery efforts, you should also maintain a photo archive and a specific list of the PIN and component part serial numbers of each piece of heavy equipment in your fleet. Telematics geofencing and other manufacturer and OEM solutions are likewise good theft deterrents.
Anyone with information concerning heavy equipment theft or insurance fraud can report it anonymously by calling 800-835-6422, texting keyword "fraud" to TIP411 (847411) or by visiting the NICB web site at www.nicb.org.